Latest Update
Feb. 29, 2020  — WNYC, New York public radio's flagship station, has posted its summer 2020 internships, which begin June 1 and end August 9, 2020.
Internships are available for shows such as All of It, Brian Lehrer, Radiolab and The Takeaway, as well as for Gothamist and WNYC Newsroom.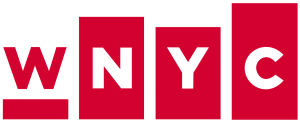 Company Description
WNYC 93.9 FM and AM 820 are New York's flagship public radio stations, broadcasting programs from NPR, American Public Media, Public Radio International and the BBC World Service, as well as a wide range of award-winning local programming.
Job Description
NYPR internships are designed to be a learning experience for sharp, enthusiastic self-starters, with or without radio skills. NYPR interns do meaningful work across a variety of shows and departments. Interns who work on shows and departments are an integral part of the team and assist with all aspects of work. Over the course of the internship term, interns can learn a variety of skills including, reporting, editing, production, field recording, digital audio editing, taping, ProTools, mixing promos, planning live events, research and more.
Summer interns are expected to work full time (35 hours per week). Interns selected for the spring and fall sessions are expected to work part-time (15 hours per week).
All NYPR interns are paid $15 per hour.
Interns may also receive academic credit as part of our program.
NYPR does not offer transportation or housing assistance.
See the full listing of summer 2020 internships.
Qualifications
Any student (undergraduate or graduate) or person who has graduated no more than 12 months prior to the start of the internship period to which he/she is applying. Interns must be authorized to work in the United States.
Deadlines
How to Apply
Submit your application here.
For all internships include a current resume and a brief cover letter describing the skills you believe you will contribute to the position you're interested in and the experience you hope to gain.