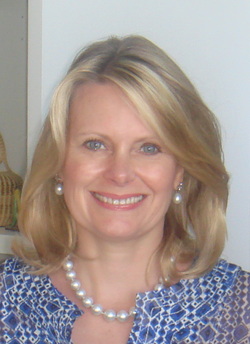 Distinguished Lecturer and Director of the Journalism Program
Office: Hunter North 525
E-mail: sissel.mccarthy@hunter.cuny.edu
Phone: 212.772.4846
Award winning international business journalist Sissel McCarthy is a Distinguished Lecturer and director of the Journalism Program at Hunter College. She has been teaching reporting, multimedia writing and news literacy to undergraduates for more than 12 years at Hunter College, NYU and Emory University. At Hunter College, she has introduced multimedia reporting across the curriculum, beginning in Reporting and Writing 1 and 2 right through all upper level courses. All Hunter journalism students now build their own website to establish their digital identity and publish their work while learning best practices for digital publication. Students are also using social media to research, report, publish and promote their stories. Journalism classes at Hunter use #hunterjourpgm for tweets, hunterjourpgm for Instagram posts, and the YouTube channel Hunter College Journalism for visual storytelling and news stories using Snapchat. McCarthy has also introduced the study of news literacy at Hunter College and will be teaching an Election 2016 version of the course, "News Literacy in a Digital Age" in the fall. The journalism program will also be offering "Mobile Reporting" and "Radio Reporting" for the first time this fall, expanding Hunter's commitment to prepare students to report and write multimedia stories across all platforms.McCarthy was selected as a Dow Jones News Fellow in 2016 and attended a workshop at the University of Texas at El Paso to learn the latest multimedia reporting and production techniques. While there, she produced a multimedia story on the influx of Cuban refugees crossing into the United States at El Paso that was published in the Miami Herald.
McCarthy also works with academics to help them present their research to journalists and the public so that their work can reach the biggest possible audience. Most recently, the International Communications Association, an academic association of more than 4,500 communication scholars around the world invited her to speak about "Public Scholarship" at its annual conference in Seattle in 2014 and in Fukuoka, Japan in 2016.
While at the Arthur L Carter Journalism Institute at New York University, McCarthy taught an intensive writing workshop designed to teach the basic elements of news writing and reporting, hard news and feature writing as well as writing on deadline and using social media to report stories and reach a wider audience. At Emory University, she was a Senior Lecturer, Journalist-in-Residence and Director of Undergraduate Studies in the Journalism Program, teaching reporting and writing, podcasting, news video production, news literacy and professionalism in the workplace to undergraduates from 2004-2014. Her areas of expertise include news literacy, broadcast journalism, and news writing and production across all media platforms.
Prior to her job in academe, McCarthy spent more than a decade reporting business news from New York, London, and Atlanta. Most recently, she worked for PBS and GPTV, producing, writing and reporting stories from Atlanta for the national PBS business program, Nightly Business Report. Before moving to Atlanta, McCarthy anchored CNN International's flagship business programs, World Business Today and World Business This Week from London. She also anchored the London business programming for CNN's Business Morning and CNNfn. Before joining CNN International, McCarthy worked for CNBC in London for two years as a correspondent and anchor covering international business and politics. She began her career in journalism as a writer and producer for CNN's Moneyline in New York and won an ACE award in 1992 for the Moneyline special report, "Michael Milkin: Out of Jail Early".
While an anchor for World Business Today, McCarthy interviewed many influential leaders from all over the world, including Israeli Prime Minister Benjamin Netanyahu, Egyptian President Hosni Mubarek, Former Soviet leader Mikhail Gorbachev, George Soros, Bundesbank Council members, the U.K.'s Chancellor of the Exchequer Gordon Brown, the French finance minister, Polish President Aleksander Kwasniewski, U.S. Treasury Secretary Larry Summers and CEO's from Fortune 500 companies including Daimler Benz, Ford, United Airlines, UBS, Amazon.com and Microsoft.
Before her career in television news, McCarthy worked on Wall Street where she was vice president of proprietary trading at the investment bank Lehman Brothers. She was also a vice president at Bankers Trust where she traded foreign exchange and government bonds.
McCarthy holds master's degrees in both Journalism and International Affairs from Columbia University in New York. She obtained her bachelor's degree in Government and Romance Languages from Dartmouth College in Hanover, N.H. She was a Daniel Webster Scholar (top 5 percent of the class in academic and personal achievement) during her four years at Dartmouth and received a Citation for Excellence in Speech and Debate. She is married and lives in New York with her husband, Steve, and their four sons.