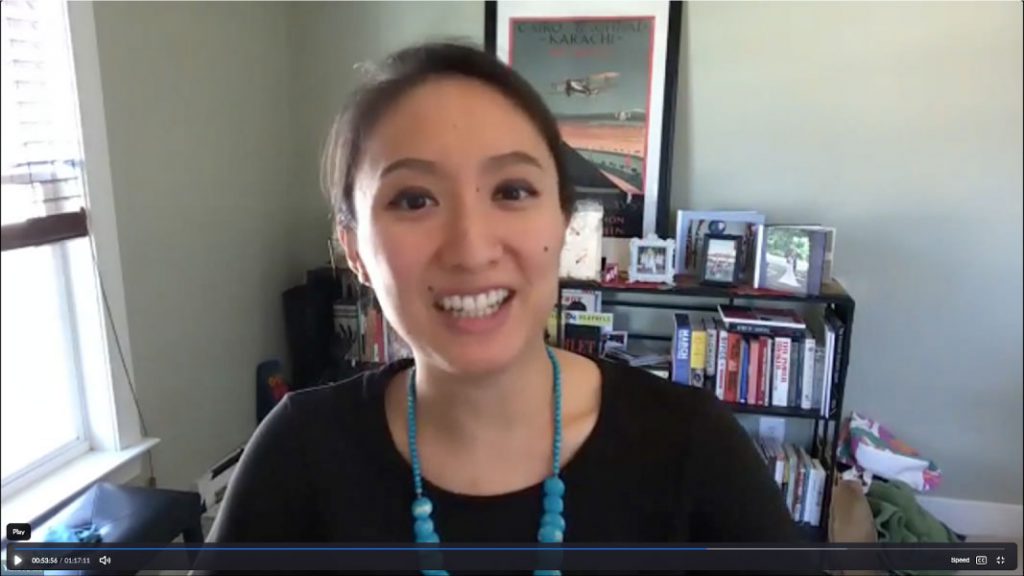 The plethora of digital platforms offers plenty of storytelling opportunities. But for one versatile journalist who visited with Reporting and Writing 2 students, there's nothing quite like one of the oldest mediums — audio.
Yumi Araki, a multi-platform journalist based in DC, shared her perspective with students at Prof. Adam Glenn's weekly virtual session via Zoom on Oct. 22.
Araki, raised in Japan and educated in the United States, outlined her career path for students. After graduating from Columbia Journalism School in 2014, she worked as a Washington, D.C.-based reporter for Japan's largest newspaper, The Yomiuri Shimbun, covering the 2016 election.
She then turned radio to as a producer at the nationally aired news show On Point from Boston's National Public Radio affiliate, and later managed a growing stable of podcasts for one of the nation's top think tanks, the Center for Strategic and International Studies.
During her talk, Araki focused on her passion for audio storytelling, describing how it allows the audience to hear directly from news sources and to absorb difficult concepts through auditory analogies and creative storytelling.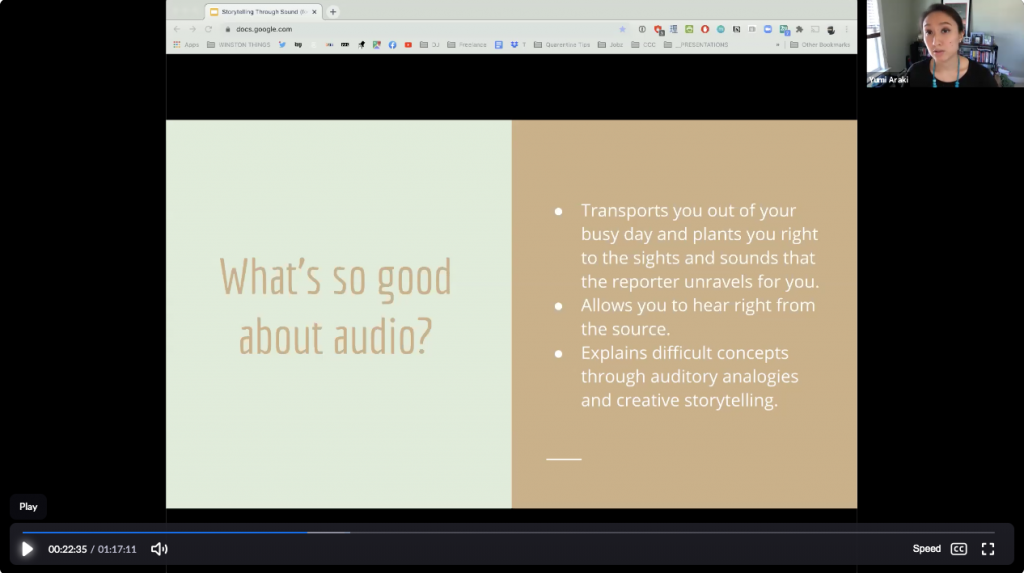 "When I was on the campaign trail and [trying to get] over the buzz of the election, I would listen to podcasts to transport myself out of that space and get somewhere else," Araki said, in explaining her own drive to produce in the medium. "Audio is really, really good at being able to take you out like that."
Araki used part of her 45-minute visit to offer students some do's and don'ts for writing for sound and sound editing, as well as on professional networking. She also took questions on techniques for at-home recording during the pandemic and the four-part docuseries on Japan's current events that she recently hosted for Singapore's national broadcaster, CNA.