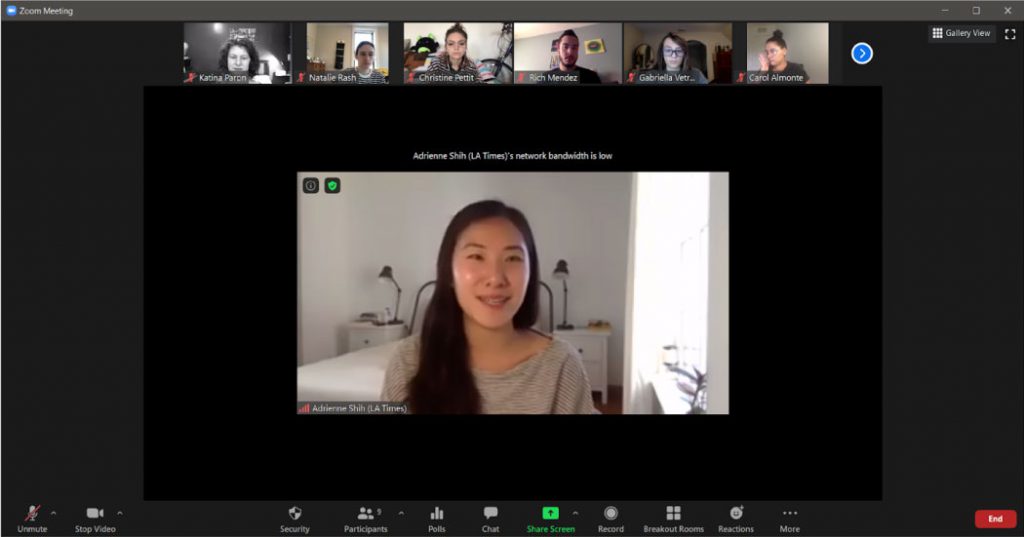 As an audience engagement editor at the LA Times, Adrienne Shih works with the newsroom to help readers see and interact with stories better. This means collaborating with reporters and editors to create headlines, push notifications, social media rollouts and newsletters.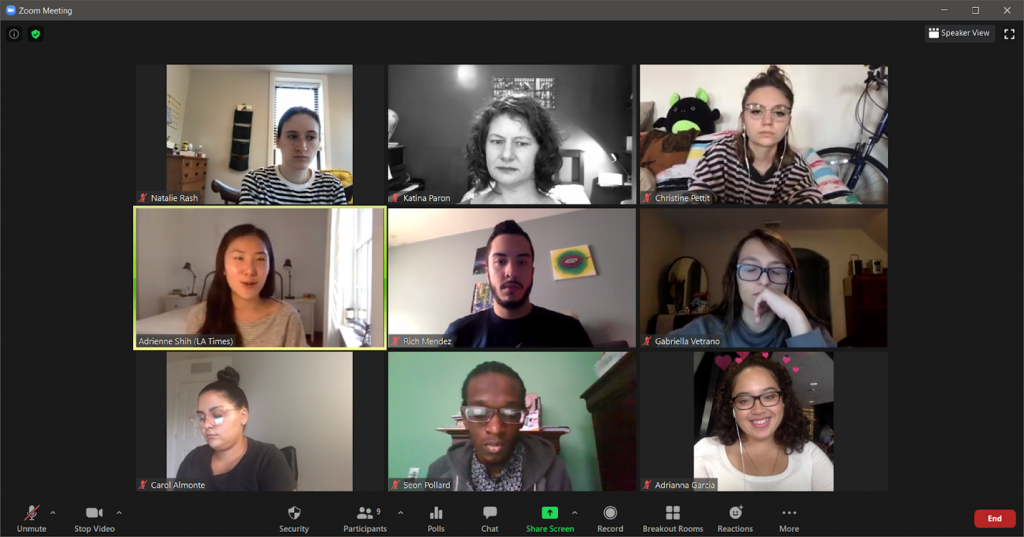 In a recent visit to Neighborhood News (MEDPL377), Shih, gave students some tips about making the most of an internship by sharing her experience when she was the youngest person in the newsroom by 15 years and also one of four people of color on staff. Her advice:
Find your allies. Seek out people who you feel aligned with and invite for coffee (even virtually). Volunteer to serve on committees that might help your cause, ie, diversity and inclusion or something that will help you become part of the newsroom culture.
Remember you have something to offer. You have a unique perspective and experience; don't be afraid to share that.
For those interested in exploring audience engagement–which can mean different things to different news organizations–Shih has these three resume pointers:
Focus on tech skills, like digital metrics. Get a Google Analytics or Google AdWords certification and list it on your resume.
Provide examples of social media you have created
Build a social media presence for yourself on at least one platform
Shih is a 2018 graduate of UC Berkeley where she served as the online managing editor and executive news editor of the Daily Californian, UC Berkeley's award-winning student newspaper.