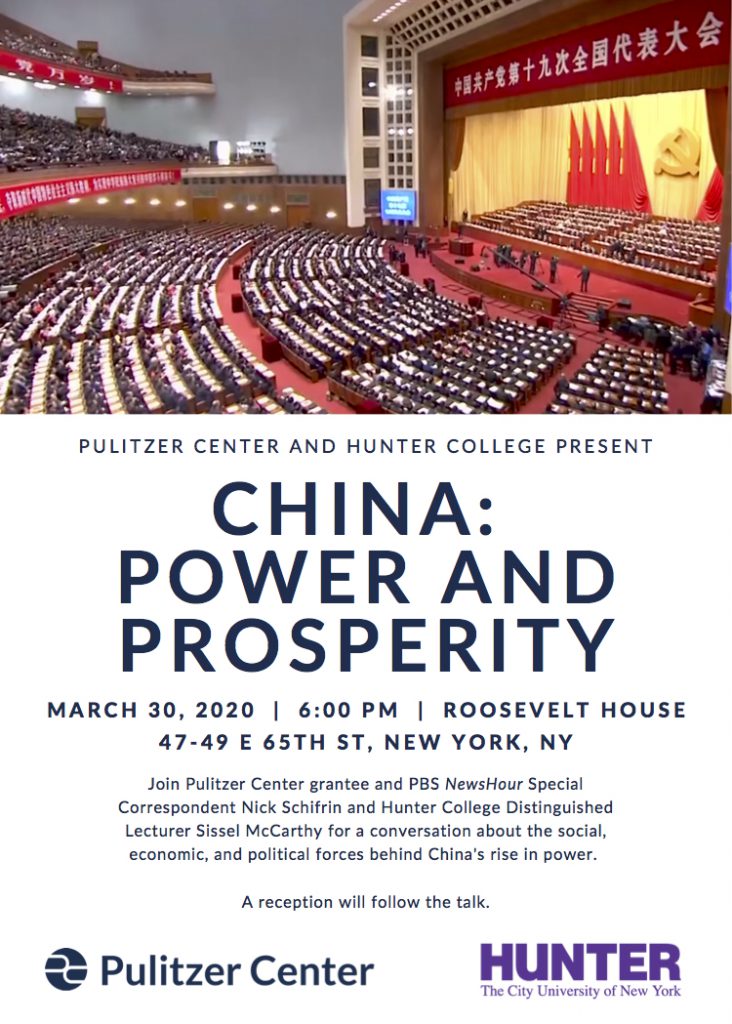 UPDATE – EVENT CANCELLED: Join Pulitzer Center grantee and PBS NewsHour special correspondent Nick Schifrin and Hunter College Distinguished Lecturer Sissel McCarthy on Monday, March 30, at the Roosevelt House for a conversation about the social, economic and political forces behind China's rise in power.
The talk will focus on Schifrin's Pulitzer Center-supported project, "China: Power and Prosperity," which involves a series of broadcasts examining the social, economic and political forces behind China's rise in prosperity, influence and military strength.
Schifrin conducted more than 70 on-camera interviews in eight Chinese cities and eight countries for the documentary series, which recently aired on PBS.
McCarthy will sit down with Schifrin to talk about how China's prosperity and military strength are affecting its domestic policies and its future as a global superpower.
The event, which will begin at 6 pm and be followed by a reception from 7-8 pm, is open to Hunter College students. Doors open at 5:30 p.m. at the Roosevelt House Public Policy Institute at 47-49 E. 65th St. (between Park and Madison Aves.). RSVP here.
Correspondent to meet with Hunter students, faculty
Schifrin has reported from more than 25 countries since 2007. For more than four years he covered breaking stories in South and Southwest Asia, from Benazir Bhutto's assassination in December 2007, through a surge of violence in Kandahar, Afghanistan, in the spring of 2012. Since then, he has covered every major story in the Middle East, as well as the war against Boko Haram in Nigeria.
His Roosevelt House talk is made possible through the Pulitzer Center-Hunter College Campus Consortium partnership. Hunter is one of more than 30 colleges and universities across the United States working with the Pulitzer Center to expand awareness about critical global issues to diverse audiences.
Schifrin also will meet with Hunter College students and faculty as part of his visit to New York.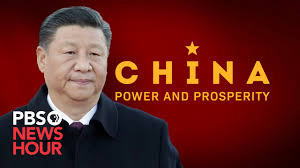 The Pulitzer Center is an innovative award-winning non-profit journalism organization dedicated to raising awareness of underreported global issues through direct support for quality journalism across all media platforms and a unique program of outreach and education to schools and universities.
Learn more about the "China: Power and Prosperity" series.