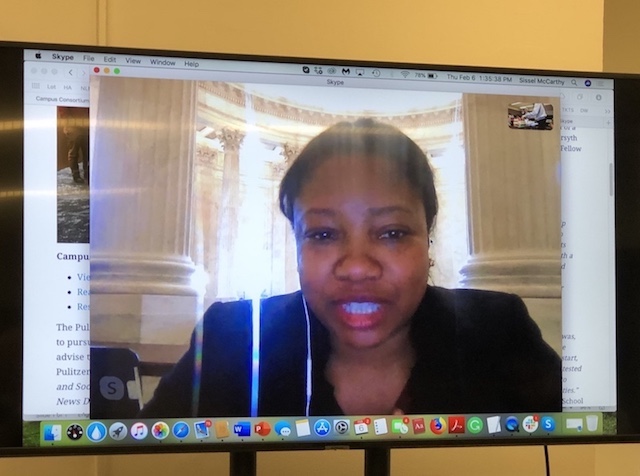 It was a long road from New York fashion to Washington politics, but this winter former Hunter journalism student Kadia Goba ended up covering one of the biggest stories of a generation — the impeachment of a president.
Goba, who had earlier in her career worked as a sales rep in the fashion industry in New York, now spends her time on Capitol Hill in Washington, D.C., where she covers Congress for Buzzfeed News.
At the best of times, it's a grueling job. Goba typically is up at 5 a.m. to check for news on Twitter and then spends the day working the halls of Capitol Hill to gather info for her stories from staffers and others.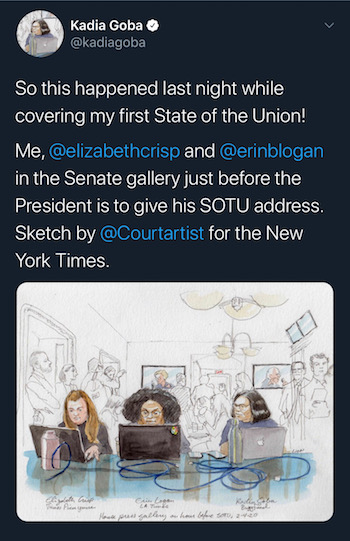 Things got especially intense as the impeachment of President Trump unfolded this fall and winter. She recalls fellow reporters often working until 2 a.m. or after, as they chased down lawmakers for comment once impeachment proceedings ended for the day, and then putting together stories to run a couple of hours later during the morning shows.
The work was so draining, she recalls, that sympathetic senators would sometimes even send candy and encouraging notes to reporters in the press gallery.
But Goba finds covering the country's highest legislative body rewarding. "One of the most exciting things about Congress is that we have so much access to members," she says. "After they vote, they walk in the hallways and we stand around and talk to them."
She also learned to hone her craft, especially in interviewing. "You have to press them," she advises. "Work on framing your questions better and force them to follow-up."
Goba added that it was important not to take anything for granted. "If you make assumptions, then your questions start to become framed around that. You get more information when you're not making assumptions."
Prior to Buzzfeed
Born and raised in Brooklyn, Goba got her first real exposure to politics at an internship with a local political news site in Brooklyn.
As a student at Hunter College, Goba says she took advantage of every opportunity available, such as working on the student-run Envoy, applying for nearly every internship listing and enrolling in multimedia classes to hone her video skills.
A big break came in 2018, when Goba won a Pulitzer Center Fellowship grant funded to travel to Sierra Leone to report on how local women rebuilt their community after a landslide that killed many and left many others homeless.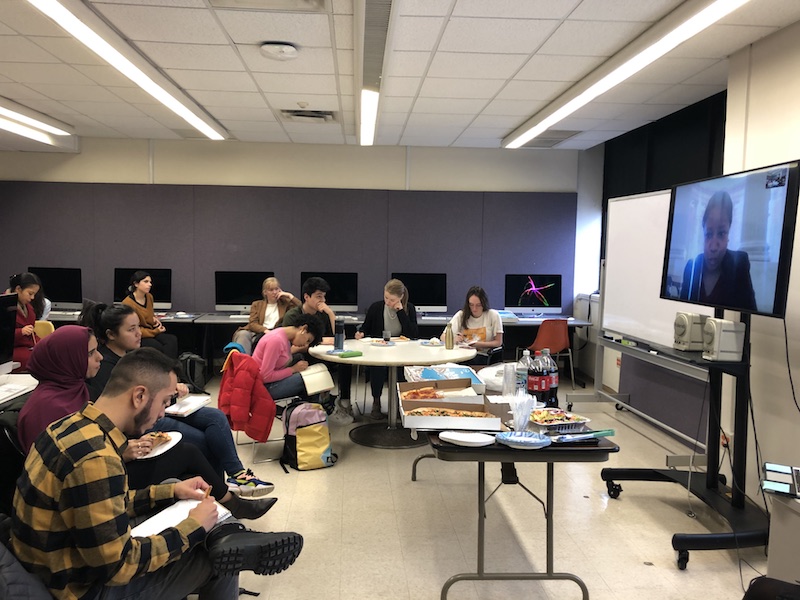 While reporting there, she recalls being without electricity and having trouble reaching out to government officials in the country. But the experience taught her a lot about flexibility and adaptability, and letting her story be molded by her experiences..
Goba strongly suggests that students apply to internships as early in their college careers as possible. "I think people should just try to apply for any that they can," she says. "It's where I made all of my connections."
Many students may feel discouraged by a lack of racial diversity and representation in the media, but Goba confirms that those perspectives are in demand. When asked how it felt as a woman of color to work in an predominantly white industry, she replied, "I'm used to it, coming from the fashion industry. It's lonely, but I'm also proud that I worked hard for it."