Latest update
March 9, 2020 — Freakonomics Radio is seeking a summer intern based in New York.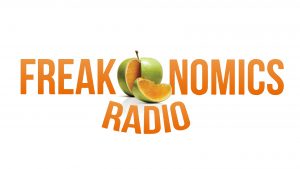 Company Description
Freakonomics Radio is part of Stitcher, which is striving to be the best place to listen to, produce and monetize podcasts. The Stitcher app, available for iOS and Android devices, is one of the world's most popular podcast listening platforms, with a growing network of original content and a premium subscription service. Stitcher is the parent company of Midroll Media, the leading podcast advertising network representing over 200 of the world's largest podcasts, and top-ranked comedy podcast network Earwolf. With offices in Los Angeles, New York City and San Francisco, Stitcher was founded in 2007 and is a wholly-owned subsidiary of The E.W. Scripps Company.
Job Description
Freakonomics Radio's summer intern should have a solid grounding in good journalism practices, an interest in economic and social science research, and a desire to develop their reporting skills. The weekly podcast promises to reveal "the hidden side of everything" and aim to do it in each episode by featuring unusual stories, lively characters and solid reporting and research. The intern should be curious about a wide variety of subjects, comfortable with data and academic research, be detail oriented, and have excellent written skills. They should be enthusiastic learners with an ability to work independently and in a team. Freakonomics prefers some journalism or writing experience, but does not require new interns to have experience with radio production.
Qualifications
Should have some journalism experience
Solid research skills, with an ability to work independently
Special interest in stories about economics and business helpful but not required
Excellent communications skills, both written and oral
What Your Internship Will Entail:
Participate in many aspects of the show's production
Participate in editorial and story pitch meetings
The opportunity to learn basic audio production skills
Help prepare background research and interview questions for the host and producers
How To Apply
Submit your application here.
If you would like to be considered for a Freakonomics Radio internship, please submit a resume and brief cover letter as one document describing your interests and goals for this internship.
Please tell us about one Freakonomics Radio episode that you thought was good, and why
Please tell us about one Freakonomics Radio episode that you thought was not-so-good, and why
Please give us three ideas for future podcasts including the various elements you would collect, the people you would interview, research you would rely on, and explain why you think it's worthwhile topic. This can be just 2-3 paragraphs each, or bullet points
Please name five (5) worthwhile and gettable interviews for our FAQ feature — FREAK-quently Asked Questions — and why you think they'd be good for our show (just a few lines for each). Here are some people we've interviewed in the recent past: Ben Bernanke, Drew Gilpin Faust, Christine Lagarde, Trevor Noah, Indra Nooyi.
Deadlines
Apply as soon as possible.