Welcome back journalism students and faculty!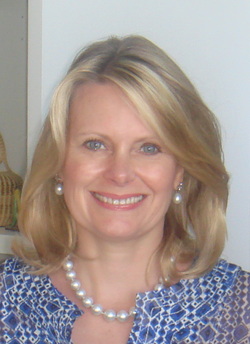 And Happy New Year! I hope you all had a nice holiday and break. We have a busy spring semester ahead with lots of news and events.
First off, we have four new adjuncts joining the journalism faculty:
Khristopher Brooks will be teaching MEDPL 201: Reporting and Writing 1 on Wednesdays, from 7-9:40 p.m. Prof. Brooks is an award-winning journalist who has worked as a beat reporter for newspapers and websites across the country. He covers economic disparities and the business of sports for CBS MoneyWatch and has been a reporter for Newsday, the Omaha World-Herald, the Florida Times-Union, and the Associated Press. He holds a bachelor's degree in journalism from Central Michigan University and a master's degree in literary reportage from New York University. For more details, check out his website, www.kjbjournalism.com.
Annie Byrnes is teaching MEDPL 202: Reporting and Writing 2 on Mondays and Thursdays at 9:45-11 a.m. Prof. Byrnes is an adjunct professor of journalism at Brooklyn College where teaches undergraduate courses in media ethics, multimedia reporting, news writing, and data journalism. In her spare time, she freelances with a particular interest in environmental and health reporting. She is also a 2010 graduate of the Newmark Graduate School of Journalism at CUNY. You can learn more about her at http://www.anniebyrnes.com.
Sabrina Artel is also teaching MEDPL 202 on Mondays from 4-7 p.m. Prof. Artel has a long background in radio journalism and is the founder, producer and host of Trailer Talk, a weekly radio program about community empowerment. She is also an adjunct at Brooklyn College and has taught a variety of courses in the TV and Radio department.
Emmanuel Felton is teaching MEDPL 372: Investigative Journalism on Thursdays, from 7-9:40 p.m. Prof. Felton is an investigative reporter at BuzzFeed News who won the James Aronson Award for Social Justice Journalism in 2018. While he doesn't have a beat, he is especially interested in uncovering government and private sector decisions that maintain racial segregation and devalue communities of color. He came to BuzzFeed News after six years of reporting on race and equity issues in education, most notably exposing how the federal government stood by as school districts resegregated their campus in an award-winning story. Check out this profile by Hunter journalism student Kalli Siringas to learn more.
Overall, we are offering 11 journalism courses this semester, among them a new one, MEDP 399: Urban Environmental and Health Journalism. Prof. Adam Glenn will be teaching this course and partnering with investigative news outlet City Limits on a project on climate-related health issues. Work by Hunter journalism students will be published on the New York-focused City Limits website and a class site under development. Congrats to Prof. Glenn on setting up this partnership!
Upcoming Events
We also have several journalism events to put on your calendar:
Wednesday, Jan. 29: Come celebrate Student Press Freedom Day outside the cafeteria in Hunter West from 11:30a-1:30 p.m. Meet up with student journalists from The Envoy, The Athenian, WHCS and Hunter News Now to raise awareness about student journalism at Hunter and share story ideas with student reporters.
Thursday, Feb. 6: Pizza Lunch for students interested in the Pulitzer Fellowship with former fellows, 1-2:30 p.m., HN 503. The Pulitzer Fellowship is a grant for a Hunter student to report a story overseas. Please come learn more about this incredible opportunity. Applications are due Feb. 28 this year.
Wednesday, Feb. 26: Summer Internship Workshop and lunch for journalism students, 1-2:30 p.m HN 503. Come meet Hunter alums in the news business and learn more about landing that internship and professionalism in the newsroom.
Monday, March 30: Pulitzer Center talk, "China: Power and Prosperity" from 6-7 p.m. at the Roosevelt House, followed by a reception from 7-8 p.m. Our guest speaker will be PBS News Foreign Correspondent Nick Schifrin.
Finally, please reach out to your journalism adviser — either me or Professor Glenn — to schedule a check-in at some point in the semester. We look forward to catching up with you and wish you all a successful spring semester.
Warm regards,
Sissel McCarthy
Director of the Journalism Program