Latest update
Feb. 3, 2020 — Summer communications/journalism internships are now open at the Reporters Committee for Freedom of the Press.
Company Description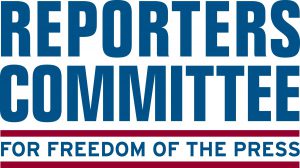 The Reporters Committee for Freedom of the Press provides pro bono legal representation, amicus curiae support, and other legal resources to protect First Amendment freedoms and the newsgathering rights of journalists. The Reporters Committee serves news organizations reporters, editors, documentary filmmakers, media lawyers, and many more who use our online resources.  More info here.
Job Description
The Reporters Committee's communications team offers part- and full-time internships for college students and recent graduates in the fall, spring and summer semesters.
The Communications/Journalism Intern will have the opportunity to collaborate with staff across the organization (legal, policy, development, and operations) as they support the communications team in raising awareness of and engaging more people with the Reporters Committee's mission and work.
Interns will write about media law issues for the Reporters Committee's website, support content creation for our social media channels and monthly newsletter, contribute to ongoing research, and help maintain key resources. Interns will also have opportunities to interact with and learn about free press issues from journalists, media lawyers, and policymakers through seminars, court hearings, and congressional hearings, as well as visits to newsrooms and government agencies.
Successful candidates will be detail-oriented, have a strong writing background, and be interested in expanding their knowledge about U.S. press freedom and media law issues.
How to Apply
To apply: Submit a resume, cover letter and writing samples (maximum of 3 clips OR a short research paper if you do not have clips). A strong background in journalism is preferred. NOTE: Please submit materials in one PDF or Word file. Send materials via email to internships@rcfp.org.
Deadlines
Deadline: Applications should be sent by March 1 for the summer term; Aug. 1 for fall; and Nov. 1 for spring.