Journalists from around the globe turned out for the Association of Foreign Correspondents USA inaugural awards and scholarship ceremony at the Roosevelt House on Nov. 4.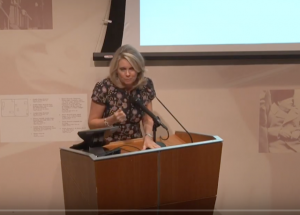 Hunter College Journalism Program Director Sissel McCarthy kicked off the event with a speech about the growing threat to journalism and journalists here and abroad. 

"Tonight is an opportunity to celebrate the important work foreign journalists and indeed all journalists are doing around the world," said McCarthy, who also emceed the event. "Foreign correspondents, like so many of you here tonight, are on the frontlines in the battle of information to hold those in power accountable."

McCarthy added: "According to the Committee to Protect Journalists, in 2018, 56 journalists were killed, 250 jailed and 65 went missing, making it one of the most dangerous years ever to be a journalist. We also remember tonight the 19 who have been killed already this year, many of them in Mexico, which now is the most deadly country in the world to be a journalist."

'Going forward, it's up to all of us to remind the public of the personal risks journalists face each and every day to seek the truth so we can be an engaged and informed citizenry. Our very democracy depends on it.'

— Sissel McCarthy, director, Hunter College Journalism Program
Several foreign correspondents echoed these remarks, describing firsthand the risks they have faced in their countries.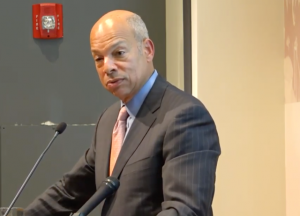 Later in the evening, five foreign journalists received full scholarships to pursue graduate degrees in the United States, and several board members were recognized for their work to empower international journalists living and working here.

Former Secretary for Homeland Security Jeh Johnson was also honored for his lifetime contributions to public service. In his keynote speech, he talked about the role of the free press in our country, calling his relationship with journalists "healthy but not always pleasant, which is how it should be."

McCarthy closed out the evening with a request: "Going forward, it's up to all of us to remind the public of the personal risks journalists face each and every day to seek the truth so we can be an engaged and informed citizenry. Our very democracy depends on it."