By Chloe Castaldi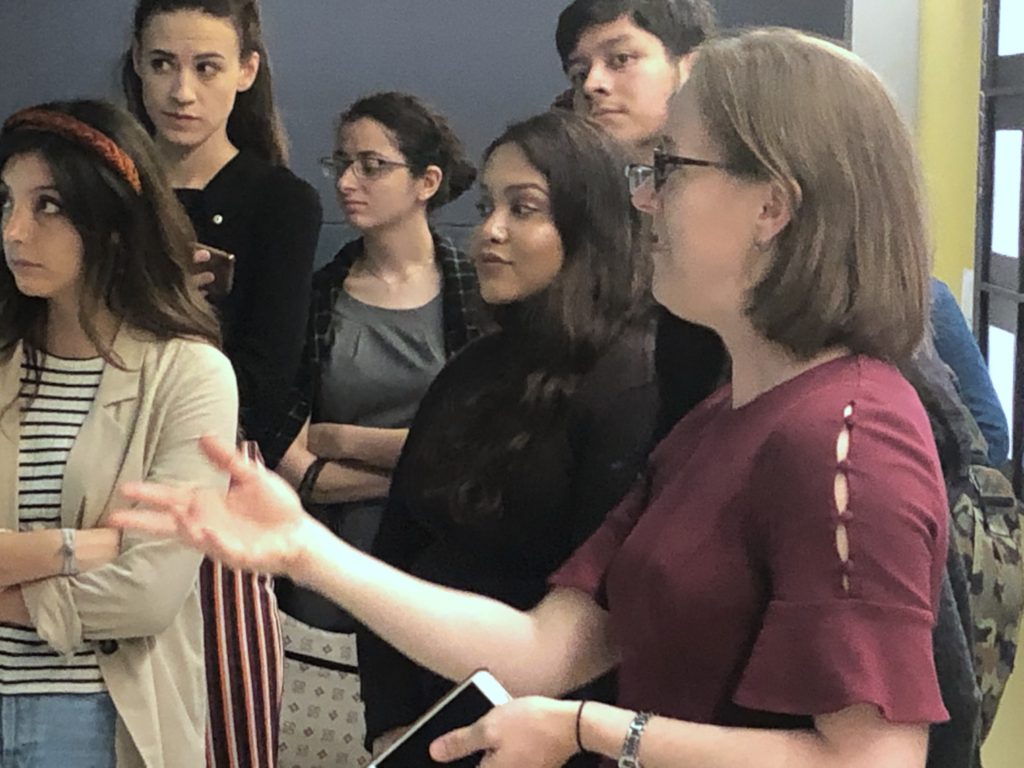 Neighborhood News students took a break from the classrooms of Hunter College during midterm week to tour the Midtown offices of the Wall Street Journal.
Professor Katina Paron arranged to meet with Assistant Managing Editor Kate Ortega, who guided the group on a tour of a fifth-floor newsroom. There, students witnessed a sprawling sea of computer screens, obscuring the faces of some of the building's 725 journalists searching for their next story.
Ortega discussed the industry, noting that employers prefer work experience over graduate degrees. Explaining a day in the life of a reporter, Ortega said, "Every morning, we expect our journalists to be well-read."
Following the tour, the students heard from a panel of experienced journalists — Jillian Melchoir, Lauren Redding and Ethar El-Katatney — who discussed their path to the Journal and the role they play there now.
Redding and El-Katatney also explained the Journal's new efforts to develop a younger demographic of committed readers. "We are figuring out how to break from what the Journal has done historically, making changes that feel right for a new generation of readers," said Redding.
Melchoir, a writer for the opinion page, answered questions from the class on connecting with sources. She also suggested how to deal with large companies reluctant to share information, "The great thing with public records — and I can't recommend this enough to young journalists — is they have to legally hand them over to journalists."
As a parting gift, the Journal gave each student a canvas bag, notebook, pen and an invitation to apply for the news organization's internship program.