Company Description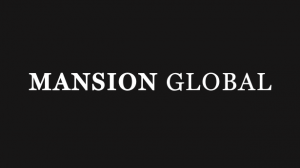 Dow Jones is a global provider of news and business information, delivering content to consumers and organizations around the world across multiple formats, including print, digital, mobile and live events. Dow Jones has produced unrivaled quality content for more than 130 years and today has one of the world's largest newsgathering operations globally. It produces leading publications and products including the flagship Wall Street Journal, America's largest newspaper by paid circulation; Factiva, Barron's, MarketWatch, Financial News, DJX, Dow Jones Risk & Compliance, Dow Jones Newswires, and Dow Jones VentureSource.Dow Jones is a division of News Corp (NASDAQ: NWS, NWSA; ASX: NWS, NWSLV).
Job Description
Mansion Global, the premier destination for news, analysis and trend stories on the luxury residential market worldwide, is seeking an editorial intern for the summer 2020 semester.
Responsibilities include, but are not limited to: writing news stories and reblogs on the luxury real estate market, fact-checking, research, transcribing and building posts in WordPress.
Qualified candidates should be journalism majors of at least junior level with an interest in real estate or business. They should also be well-versed in digital storytelling, research and social media. This is a paid internship with the option of also receiving college credit.
How to apply
Get more details here. Apply here. Please include a resume, cover letter and work samples in your application.
Deadlines
Now