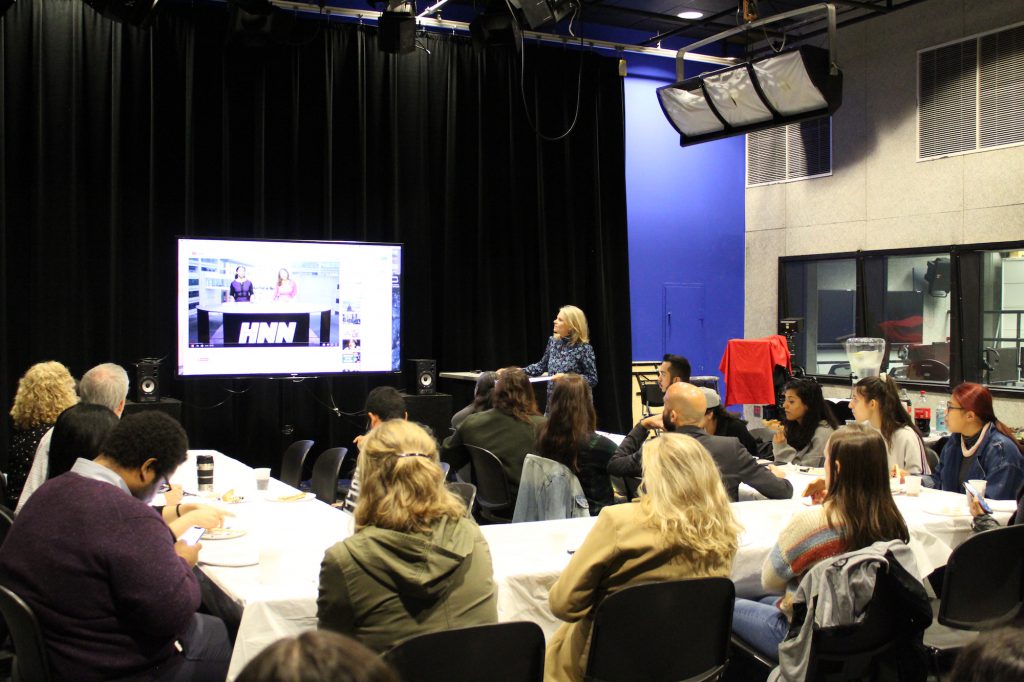 It was a full house at the Oct. 23 Journalism Program party, where more than three dozen faculty and students discussed the future of the journalism program at Hunter College.
Director Sissel McCarthy started the conversation off on a positive, noting that "journalism is experiencing a resurgence throughout the country." She added that the Hunter journalism program itself has seen a rise from 45 students two years ago to 88 this year.
As the more than two-dozen students were digging into pizza and sushi, they were able to meet nearly a dozen journalism professors, some of whom previewed new spring courses such as investigative journalism and urban health and environment reporting, as well as popular existing courses like Neighborhood News, magazine writing and studio news production.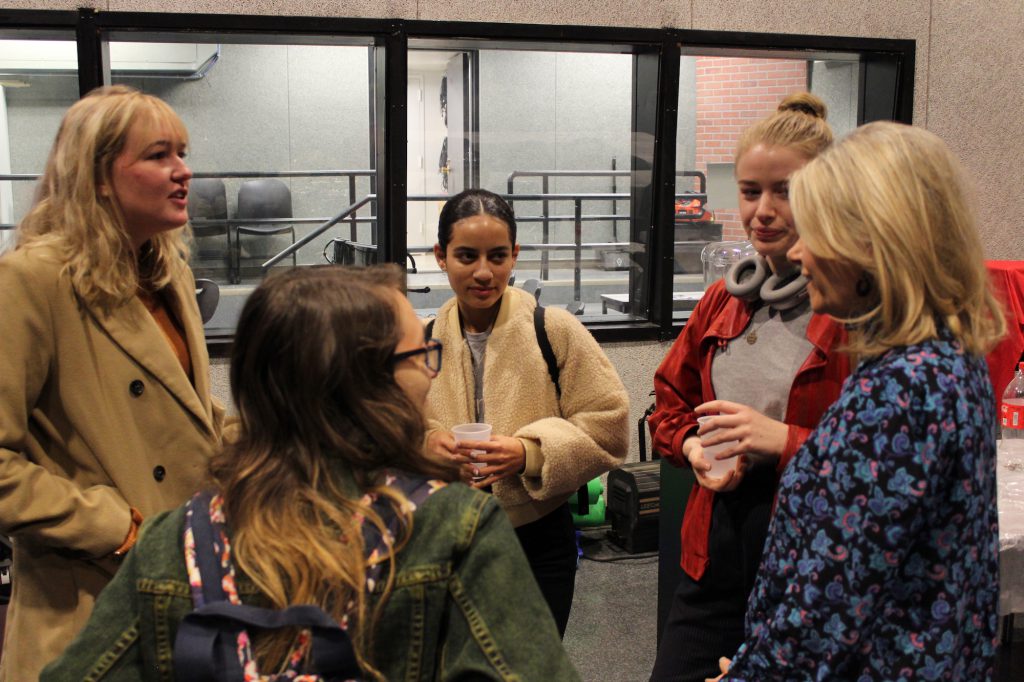 New adjunct faculty were introduced to students, including Buzzfeed investigative journalist Emmanuel Felton, CBS News writer Khristopher Brooks, and independent journalists Sabrina Artel and Bianca Silva. Other adjunct faculty on hand included Douglas Alden, David Alm, Coralie Carlson and Katina Paron.
McCarthy spotlighted how the studio news production class, which produces the Hunter News Now newscast, provides students with experience on a live set and gives them an opportunity to create a reel that she said would be extremely helpful when applying to internship and job opportunities.

Professor A. Adam Glenn also described a new advanced experimental course this spring for Urban Health and Environmental Reporting that he said would ground students in covering the intersecting issues around pollution, public health, urban policy and environmental justice.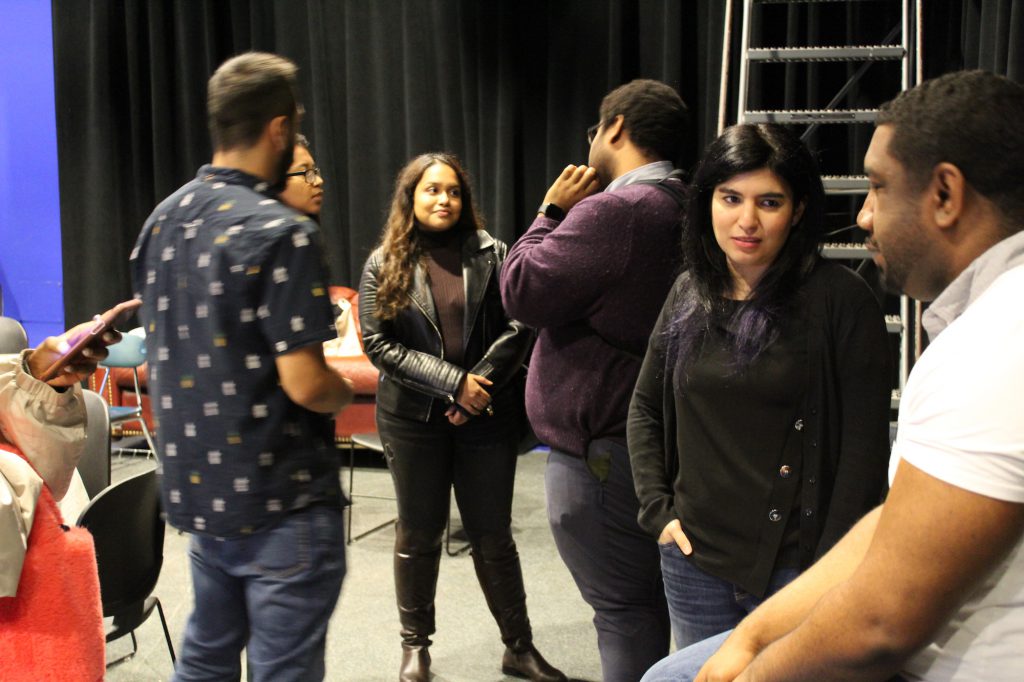 In addition, students heard from fellow journalism concentrator Audrey Henson, back this fall from a prestigious Pulitzer Center summer fellowship that funded her travels to Japan to report on treatments for Alzheimer's disease. McCarthy noted that another Hunter student will be selected for the summer 2020 program this spring and encouraged students to apply, pitching under-reported international stories.
If you'd like to find out more, visit the journalism program course offerings page and faculty page.