Company Description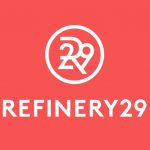 Refinery29 is the leading global media company focused on young women. The company says it inspires, entertains, and empowers its audience through optimistic and diverse storytelling, experiences, and points of view.
Job Description
R29 is developing a news program in association with the Google News Initiative to develop trustworthy news. It is developing an elite team consisting of one supervising producer and six highly capable fellows who will spend three months pitching, developing, shooting, scripting and editing 12 elevated evergreen news pieces as a team. The positions are in New York and Los Angeles. See the Refinery29 website here.
Program Dates:
Phase 1: May 1, 2019 – July 31, 2019
Phase 2: June 1, 2019 – August 31, 2019
What the company looks for:
The ideal candidate is equipped to do most of the following: pitching, developing, shooting, scripting and editing each news piece.
You will think outside of the box to develop and tell evergreen news stories that are hits now and relevant even a year in the future.
You will think of creative ways to tell stories involving user generated content, Skype interviews, and in person interviews to tell informational and eye opening stories that align with the R29 way of storytelling.
You are willing and able to work flexible hours, weekends and occasional holidays.
What you have:
Training or work experience in television or digital news production
Experience working in a newsroom
The ability to pitch, develop, shoot, script and edit each news story
The ability to research and find original stories
Comfortable working in a fast-paced, high volume team
Excited to learn new storytelling strategies
How to Apply
See the job posting here. Applicants must email their resume, cover letter and links to pieces they have worked on to JournalismFellowship@Refinery29.com
Deadline
April 30, 2019