Company description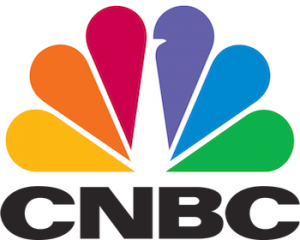 With CNBC in the U.S., CNBC in Asia Pacific, CNBC in Europe, Middle East and Africa, and CNBC World, CNBC is the recognized world leader in business news and provides real-time financial market coverage and business information to 410 million homes worldwide, including more than 90 million households in the United States and Canada. CNBC also provides daily business updates to 400 million households across China.
The network's 15 live hours a day of business programming in North America (weekdays from 4:00 a.m. – 7:00 p.m. ET) is produced at CNBC's global headquarters in Englewood Cliffs, N.J., and includes reports from CNBC News bureaus worldwide. CNBC at night features a mix of new reality programming, CNBC's highly successful series produced exclusively for CNBC and a number of distinctive in-house documentaries.
Job description
There are two potential openings for summer internships in the Talent Development department at CNBC.
Qualifications:

• In pursuit of an associate, bachelor or graduate degree at an accredited institution and be able to provide documentation to confirm your degree progress.
• Current class standing of sophomore or above (30 credits)
• Cumulative GPA of 3.0 or above
• Must be 18 years of age or older
• Must be authorized to work in the United States without visa sponsorship by NBCUniversal
• Needs to be able to work on-site in Englewood Cliffs, NJ. CNBC offers free shuttle service.
• Desired Backgrounds: journalism, production, public relations/communications, marketing, graphic design, English, digital media, business, research, technical operations/control room
• Desired Characteristics: Strong written and oral communication skills, organized, detail oriented, project management
• Knowledge of business news is a plus
• Previous experience on a school newspaper or campus news station.
• Previous internship experience or on-campus leadership
How to Apply
Submit resumes to directly to danielle.trubow@nbcuni.com