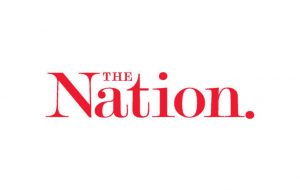 The New School is hosting a conference for student journalists on May 31, 2019, bringing together the next generation of independent journalists in an intimate setting to learn more about social movements and how journalists can better cover them.
This will be the third conference produced by the Nation, the oldest continuously published weekly magazine in the United States, and the most widely read weekly journal of progressive political and cultural news, opinion and analysis.
The day will feature workshops, panel discussions, breakout sessions, a film screening of Barbara Kopple's documentary Hot Type, and a reception, as well as breakfast and lunch. Travel grants (within the U.S.) and free housing spots are available.
Students must email a cover letter of not more than 500 words (where you're from, where you go to school and what you study, why you are interested in journalism, why you want to attend this student journalism conference and if you need a transportation grant and housing), as well as a resume and one published piece of journalism. (A reported piece from a class is also eligible.) to studentconf@thenation.com  
All applications will be acknowledged and considered on a rolling basis until Monday, April 21. Email studentconf@thenation.com for any questions regarding the conference.