Latest update (as of March 2)
Yomiuri Shimbun's New York Bureau is currently seeking a paid summer 2019 intern.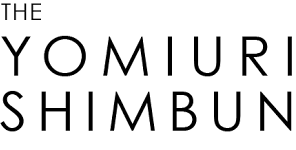 Company Description
The Yomiuri Shimbun is a Japanese national newspaper with a 140-year history. Through its three headquarters and regional bureaus throughout Japan and major cities of the world, it reports on domestic and foreign issues in its morning and evening editions. Its morning newspaper circulation alone exceeds 9 million copies, giving the newspaper the largest circulation in the world. Additionally, through publishing the daily English-language newspaper the Japan News and operating an English-language news website, it is transmitting news about Japan to the world. Corporate profile | Website | English-language sister publication .
Job Description
The company is looking for an intellectually curious, driven and dedicated intern to assist with research, interviews and other preparatory work for feature news stories that will explore aspects of American society, culture and politics, including upcoming pieces on child care and domestic workers' rights.

Your research will be used as material for articles written by a senior correspondent for the Yomiuri Shimbun, Japan's largest national daily newspaper. You will be supervised by an experienced American staff reporter in the New York bureau in addition to working with a Japanese staff writer and other local staff. No Japanese language experience is required.

The position is part-time (roughly 10 hours per week) with a flexible schedule, and pays $15 per hour. Start date: April 1.

How to Apply
Please send a cover letter and resume to Mr. Makoto Yoshiike, New York Bureau Chief at yominyintern2019@gmail.com.

Deadline
March 15.