Latest Updates (as of March 2)
Public TV operation WNET has listed its summer 2019 Internships, including for its MetroFocus and PBS NewsHour Weekend news programs, an initiative on poverty and climate change, as well as for its programs American Masters and Great Performances, plus Music Services, Kids' Media and Education and the Law Department. Internship positions are also available in WNET's Newark, N.J., operation at NJTV News and NJTV Digital Media. See full listings and more here.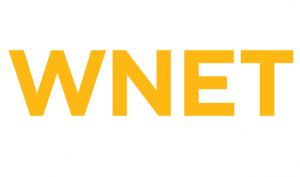 Company Description
WNET is the parent of public television stations THIRTEEN and WLIW21 and operator of NJTV. WNET says that as an intern, you will gain valuable experience at a company that has a rich history in public television broadcasting and production on-air, online and via mobile technology, as well as being a leader in the adoption of new media.

Job Description
WNET is currently recruiting for internships in a variety of our production units and other departments in New York and Newark.

WNET offers opportunities for currently matriculating undergraduate and graduate students in a diverse range of areas including educational programming and outreach, news and public affairs, culture and arts, documentaries and production for the internet and related distribution platforms. As a non-profit organization, its internships are unpaid but WNET is a national leader among public media companies and can provide you with experience that is second to none.

How to Apply
Instructions for Candidates:
Go to wnet.org/careers to search available internships (type "intern" in the search box and select "part-time") or click on the link below to apply online directly.
Upload your resume, proof of enrollment and cover letter for your application in the My Experience section under "Resume/CV".
Your proof of enrollment must show that you are enrolled in school during the semester to which you are applying; our internships are not available to students who have already graduated.
If you know your schedule/availability for next semester, please provide it.
Only candidates selected for an interview will be contacted.
Internship offers are contingent upon your passing of our mandatory background check which requires a valid social security number.
No phone calls, please.
Application Checklist:
Make sure that you upload the following required documents to your application before submitting it!
Resume or CV
Cover Letter describing your interest in a particular department/internship position
Proof of Enrollment (must be current for semester of the internship)

Current Enrollment Verification Certificate from the National Student Clearinghouse
Transcript
Course schedule for upcoming semester