Latest Updates (as of March 2)
Summer 2019 internships have now been posted for Spectrum NY1, including for general news, politics, Noticias, assignment desk, operations and more. The program runs from May 28-Aug.16. Check full listings.

Company Description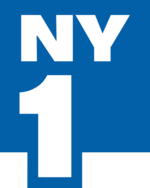 ABOUT NY1 NEWS
On September 8, 1992, a new form of media – NY1 News – was launched. NY1 is a 24-hour news channel, serving New York City's five boroughs, parts of Westchester and Hudson Valley as well as Bergen and Hudson Counties in NJ. Available exclusively to more than 2 million cable subscribers on Channel 1 on Time Warner Cable systems, NY1 covers the city with more than 40 full-time reporters and is completely dedicated to New York City news and information.
NY1 expanded into New York City's Latino community by launching the city's first 24-hour Spanish-language news channel, NY1 Noticias in June 2003. Since its inception, NY1 News has become an indispensable community asset and is now the model for cable news channels nationwide. By combining innovative technology with a strong commitment to reporting, NY1 presents viewers with the most comprehensive New York City news, sports, weather, business and features.
Paid or for credit only
Credit only.
Deadlines
Summer internships are posted in March.
Spring internships are posted in mid-October.
INTERNSHIP PROGRAM SUMMARY
We offer opportunities to students who are motivated and eager to learn about and gain valuable experience in the broadcast environment. The following departments are looking for interns who will help plan, execute and coordinate various aspects of news media.
NEWS INTERNSHIPS
General News: Interns will work with assignment editors, photographers and news producers as they gather, research, write and produce the local news of the day. This internship is split between work in the field and the newsroom.
Local Edition: Interns will work with NY1's Queens and Staten Island reporters, anchors and researchers to produce local stories. These positions offer a mix of time in the newsroom and in the field.
Political Unit: Interns will work with the political team (producers, reporters and writers) to produce NY1's nightly political program Inside City Hall. Candidates with knowledge of local and national politics and government are preferred.
Education: Intern will work with NY1's Education Reporter helping to write, research, and produce local education stories. Candidates with knowledge of educational policy and city government are preferred.
Transit: Intern will work with NY1's Transit Reporter helping to write, research and produce stories about the city's transit system. Candidates with knowledge of the transit system are preferred.
Health: Intern will work with NY1's Health Reporter helping to write, research, and produce local and national health stories. Candidates with knowledge/interest in medical research/health policy are preferred. Our health reporter focuses on medical research/health policy reporting – and not fitness/diet trends (our Healthy Living segment includes these aspects. See our Feature Internships)
NY1.com: Intern will work with the New Media team to write headlines, develop content, edit copy and create multimedia stories. There will also be opportunities to get hands-on experience creating photos and video for web and use social media tools like Twitter and Facebook to reach out to our viewers.
NY1 Noticias: Interns will work with NY1 Noticias' reporters, producers and writers to produce the content on our Spanish language news channel and website. These positions offer a mix of time in the newsroom and in the field. Must be bi-lingual (reading and writing).
NY1 Noticias Pura Política: Interns will work with the Pura Política anchor and producer. They would be exposed to everything that goes into producing a weekly political talk show. Bi-lingual candidates are preferred.
The Call: Interns will have the opportunity to participate in editorial decisions for our live nightly call-in show; screen, log, and edit the interviews into sound bites; edit video clips; sort anchor scripts, and run TelePrompter from the control room during live production.
FEATURES & SPORTS INTERNS
Living Unit: Interns will work with reporters and producers who research, shoot and write NY1's feature reports (including Arts, Health & Fitness, On Stage, Technology Report and Money Matters) and long-form special programming.
One on One with Budd Mishkin: Interns will work with Budd Mishkin and his producer as they research, shoot and assemble long-form profiles of prominent New Yorkers.
Sports: Interns will log sporting events, edit highlights, assist in the control room during live shows, attend sporting events and assist shooters in the field.
NY1 for You: Interns will assist producer and reporter on shoots and interviews, pitch story ideas, and research investigative and consumer stories. Interns will also be able to vet caller pitched stories.
OTHER NY1 INTERNSHIP OPPORTUNITIES
Creative Services:
Interns will assist producers with production of promotions, screen promotion footage and graphic elements and occasionally accompany producers on shoots.
Technical:
Video Editing
Technical Operation
ENG
Engineering
For more information on the positions including how to apply go to https://jobs.spectrum.com/
Requirements
Candidates for internships MUST:
Receive academic credit. (This is an UNPAID INTERNSHIP)
Have strong interpersonal, verbal/written communication skills, leadership and organizational abilities.
Maintain a professional appearance, be enthusiastic and have a demonstrated interest in the industry.
Be able to commit to 16-20 hours per week (and 20-25 hours per week for summer internships).
Coursework or previous internship experience in communications, journalism or related field is preferred.
To perform this job successfully, an individual must be able to perform each essential duty satisfactorily. The requirements listed are representative of the knowledge, skill, and/or ability required. Reasonable accommodations may be made to enable individuals with disabilities to perform the essential functions.
HOW TO APPLY
Interested students can go to https://jobs.spectrum.com/ and search "NY1 Intern". Or go directly to the Summer 2018 listings page. To be considered applicants MUST list the position or positions they are interested in obtaining and rationale for selecting this/these area(s) in a cover letter which should be uploaded as part of the SAME DOCUMENT as their resume.