Latest Update
Nov. 8, 2019 — Spring internships have now been posted for Spectrum NY1, including for digital, assignment desk, Live At 10, Live At Noon, Mornings on the 1, Noticias, operations, editing, politics and marketing. The program runs from January 27, 2020 to April 2, 2020. Check full listings.

Company Description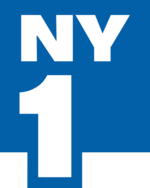 Spectrum Networks is a series of 27 hyper-local news and 9 regional sports networks owned and operated by Charter Communications, Inc. Spectrum Networks seeks to provide the most essential local news and information, cultivating relevant and thoughtful conversations that foster informed and engaged communities.
Job Description
Spectrum Networks Internships provides you with meaningful, real-world experience that will aid in developing confidence and marketable skills for the future. Its for-credit internship will provide you with experiential learning in a professional setting that integrates what you have learned in the classroom. The experience of being a Spectrum Networks intern will provide you with invaluable experiences in news and sports, and will also allow you to develop your professional skills. You will expand your network and build upon your current resume, all while having fun! Upon the successful completion of the program you will earn a stipend as a thank you for participating.
Program Dates: January 27, 2020 to April 2, 2020
Duties & Responsibilities:
Complete core assignment (noted separately with each internship) provided by the respective department and/or functional area
Complete portfolio project, individually or group based determined by manager
Attend internship development activities as scheduled
Shadow Spectrum Networks Team Members
Participate in rotating opportunities where applicable
Be enthusiastic, communicative and open to learning new things every day!
Basic Qualifications:

Skills/Abilities & Knowledge
Ability to read, write, speak and understand English
Ability to organize and manage multiple priorities and work under time pressure deadline
Excellent interpersonal, verbal and written communication skills; ability to clearly communicate solutions; ability to relate well with diverse populations
Ability to interface with internal company personnel and build relationships
Requires ability to adapt proactively and positively solve problems
Eligibility Requirements: Only the best and brightest need apply. To be considered for a Spectrum Networks internship you must:

Be in pursuit of an Associate, Bachelor or Graduate degree at an Accredited Institution and be able to provide documentation to confirm degree program
Current class standing of sophomore or above (30 credits)
Students must be 18 years of age or older
Must have authorization to work in the U.S
Must be willing to participate for a term of 10 weeks (16 to 20 hours weekly)
Must agree not to miss more than three (3) days of the internship program
Ability to work a flexible schedule that may include weekends and holidays to cover breaking news events and gain experience working for a 24 hour news channel
Must receive course credit for participation in the program
One (1) letter of recommendation
Preferred Qualifications:
• Grade point average (GPA) of 3.0 or above on a 4.0 scale
• Majors in Broadcast Journalism, Communications, Sports Business, Marketing, Finance etc.,
• Previous internship experience
• Demonstrated participation in extracurricular activities a plus
Working Conditions:
• Office environment

How to Apply
Click on the "Apply Now" link with each of the above internship opportunities.
Deadlines

Now