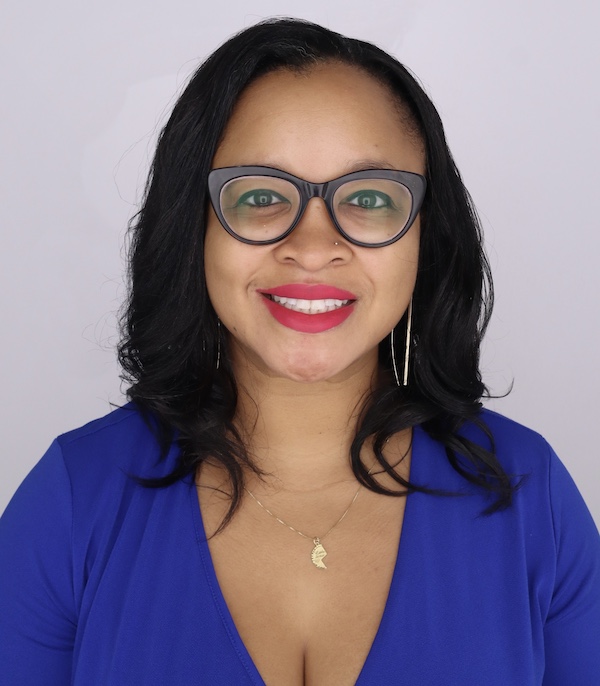 Professor Alyxaundria Sanford remembers traveling to New York for the first time to intern for the "Today Show." While there, she became interested in national news and the variety of topics covered in a morning broadcast. After getting a taste of being a journalist in the city, she knew she would be back.
Originally from Cleveland, Ohio, Sanford studied journalism at Ohio University, where she focused on broadcasting. After graduating in 2008, she became a news producer in Dayton, but she had grander ambitions. In 2009, she returned to New York to attend graduate school at CUNY.
"I've always been that headstrong and go straight to what I want," said Sanford.
While working on her master's degree in 2009 at John Jay College of Criminal Justice, Sanford did freelance production work and internships with ABC for "Good Morning America," "The View," and the Brian Ross Investigative Unit. She went back and forth in the industry between 2014 to 2017, as journalism wasn't always stable for her.
Despite working in other fields, Sanford remained passionate about journalism. Knowing that she needed the network, she enrolled in a second master's program at CUNY's Craig Newmark School of Journalism in 2017. At Newmark, she was in the social journalism program, now called engagement journalism, which finds ways to serve communities that are excluded from mainstream news. Her CUNY connections would eventually lead her to teaching.
"I knew I always wanted to provide education and give back knowledge, not just to younger students, but students of all ages," said Sanford.
Sanford started teaching graduate students at Newmark in August 2022 and then undergrad at Hunter in spring 2023. She currently instructs Neighborhood News, a course where students produce original Hunter/CUNY-related stories and can publish them in the Hunter Athenian. She invites professional journalists to speak to her class, as she wants students to see "real-life examples" of what they could be in the field.
Sanford said that she's proud of the pieces her students have produced thus far. They've covered topics and events such as Hunter USG's Purple PEERiod Project, student organizations, and President Jennifer Raab's upcoming departure from the college in June.
"I love to see the passion in the students," said Sanford. "I don't feel like anyone in the class isn't serious about journalism."
Sanford wants students to know that it's okay to take a break, whether it be short term or long term. She herself has seen both the highs and lows of working in journalism, and credits the time she took away from it with teaching her how to navigate the industry better, along with figuring out the types of roles she wants to take on.
"I needed that break to really realize that I loved it and that this is what I wanted to do and was meant to do," said Sanford. "I came back stronger than ever."