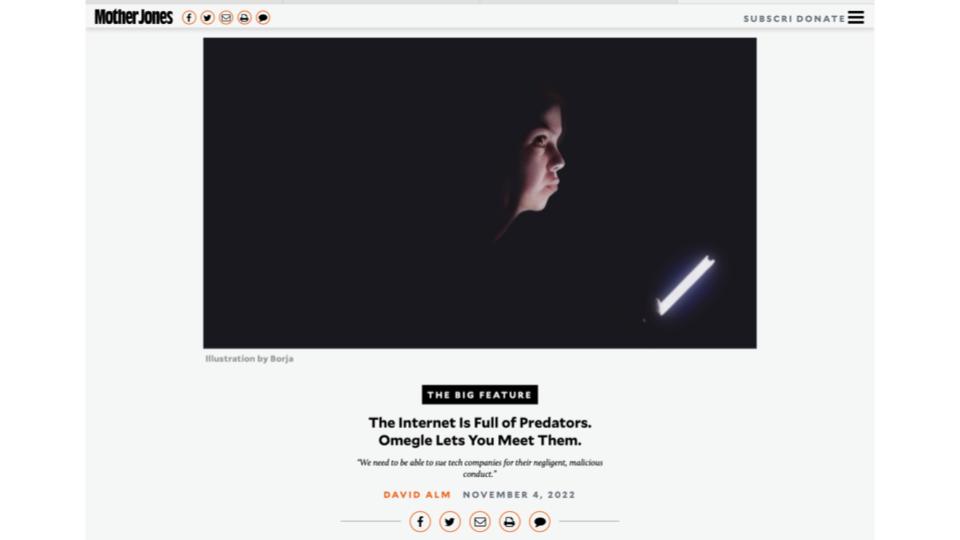 Professor David Alm's latest investigative story takes aim at a video chat site known as Omegle. His piece, The Internet is Full of Predators. Omegle Lets You Meet Them, was recently published in Mother Jones.
The magazine's "Big Feature," Alm's long-form report investigates the website Omegle, which pairs strangers around the globe for one-on-one video chats. However, its reputation for crude usage and explicit live video continues to be at the forefront of the site.
After the teenage child of a friend confided in Alm and the child's father about their experience on the website, Alm–having never heard of Omegle–began to investigate the site.
"It was brought to us like 'Hey, this happened. Is that grooming? Is that sexual abuse?'" he said. "Their father and I both agreed, yeah this is definitely abuse."
Alm entered the site, masking his camera, and was immediately faced with sexual content.
Alm expressed his concerns with the sketchy interface of the website. "Their whole tagline: 'Talk with strangers!' Like, how is that a good idea?"
After researching other criminal investigations and lawsuits, Alm gained the child's and their father's support to develop a long-form investigative article. Alm viewed it not as opportunistic, but as the right time to expose what is happening on Omegle.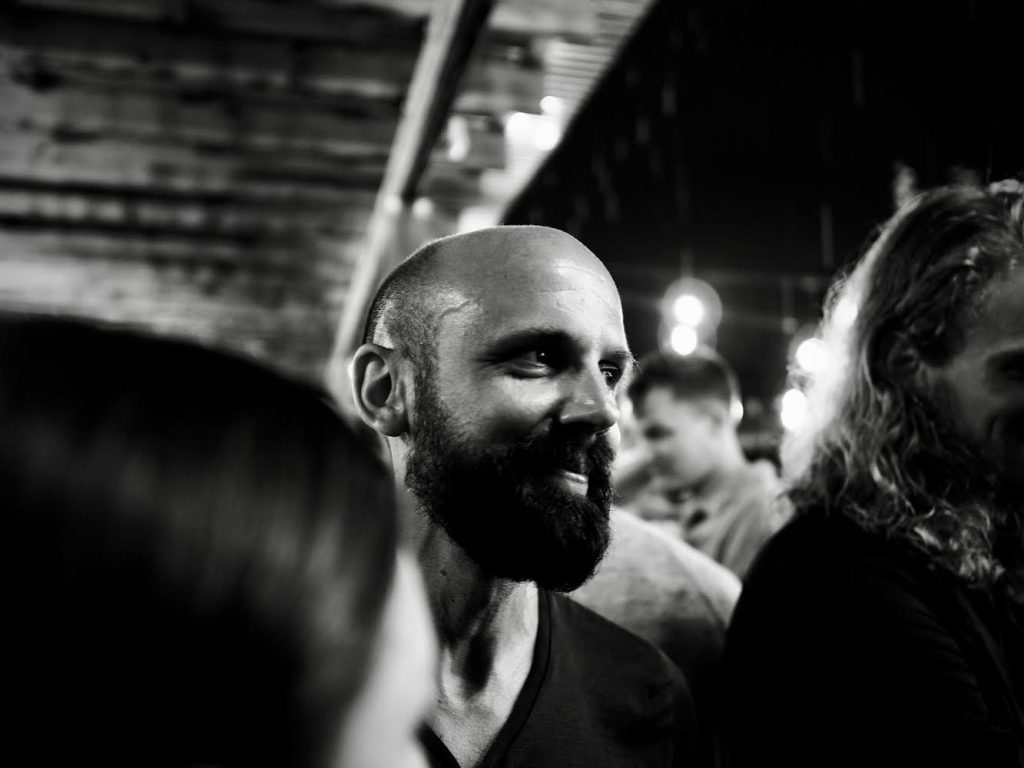 He reported the story for months before he began writing, eventually finding another child, Alauna, willing to share her story. Alm also corresponded with the founder of Omegle, one of many factors that led to painstaking work with a First Amendment lawyer to ensure that neither he nor the magazine was opening themselves to potential litigation.
As Alm worked on the piece, previous lawsuits against Omegle worked their way through the legal system. The company and others like it also caught the attention of Congress, leading South Carolina Senator Lindsey Graham to sponsor the EARN IT Act, which would hold platforms like Omegle liable for sex crimes against minors. Alm viewed the lengthy process as an accidental blessing.
"That's the satisfying thing about this type of reporting…as stories evolve, they become richer," Alm said. "You can see that it wasn't something that was thrown together in a day or two."
As a believer in no-surprises journalism, Alm disclosed to his sources exactly what he was writing. At the same time, he approached both sensitive topics and his sources with care, honesty and an open ear.
"[You have to] be open to wherever the conversation goes and make sure you're not imposing a narrative that you've already created in your mind," Alm said. "You're doing the reporting."

David Alm's piece The Internet is Full of Predators. Omegle Lets You Meet Them can be read here. The piece will also be featured in the January/February issue of the magazine.