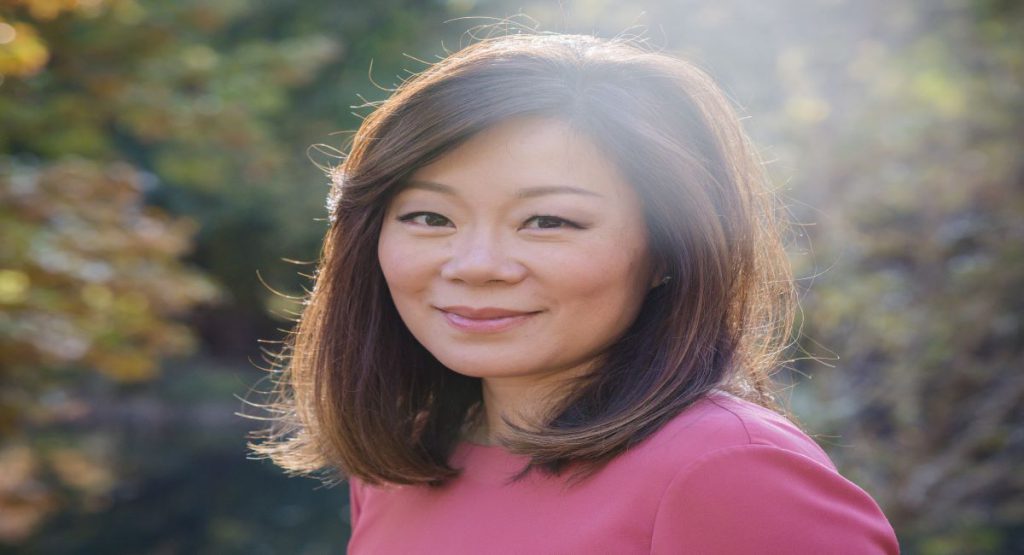 Jeanie Ahn looked around in awe and felt a burst of inspiration as she took in her surroundings. Down the hall, she could see Barbara Walters' and Diane Sawyers' offices. Straight ahead of her, across her own workplace, she could see Elizabeth Vargas' work space. Employees around her bustled about as they moved quickly from one task to the next. As a new journalist at ABC News, Ahn knew she had to keep up, taking up two jobs.
Initially, Ahn worked in consumer research where she tested the consumers' satisfaction levels with the magazine's articles. After going through some personal issues and deciding she wanted to work on herself, Ahn took up her company's offer to take extra classes. It was at the New York University's School of Continuing & Professional Studies where she found her calling for journalism.
"It was so much fun doing the assignments that I really felt a purpose that I hadn't felt before in terms of storytelling and the craft," said Ahn. "By the time I took my last class, I knew that I had to change what I did for my career."
Breaking into the news industry was not easy. Even when she was told no, at the end of each email, she would ask for five other names and chase down five other opportunities. Eventually, Ahn got her big break when she started to work on the critically acclaimed 20/20 and Primetime after being offered a position by ABC News. Starting as a production secretary and making her way up to producer, she spent four years there, covering everything from Michael Jackson's death to the 2008 presidential election.
After leaving ABC, Ahn found herself at Left/Right TV as a field reporter where she worked on shows like "Secrets Of…Secret Societies" that aired on the History Channel and Discovery. Soon after, she moved from behind the camera to on-screen at Yahoo! where she worked as an on-air reporter for seven years. It was here that Ahn was able to merge her experience working for businesses as a consumer researcher with journalism. Working as a personal finance reporter and as a senior producer at Yahoo! Finance, Ahn covered a variety of topics from how to choose an affordable college to ways women can fight against the gender pay gap.
Her on-air experience led to a job teaching women about financial literacy at Verizon Media–and her teaching position at Hunter in the Journalism Program. Now, as she joins the Hunter community as a new professor of News Literacy in a Digital Age, Ahn has rediscovered what it was that drew her to journalism.
"Reading the News Literacy in a Digital age curriculum has made me fall back in love with journalism, " said Ahn. "How crucial it is in this world of disinformation and the checks and balances we have to put into place to make sure that we're doing our best reporting."
In addition to teaching students how to be news literate, Ahn hopes to motivate them to go after whatever future they envision for themselves.
"I want to help them get over the mental hurdles within themselves, " said Ahn. "If I can do anything to help and get one of my students to a more positive place, that would be amazing."