By Stella Chu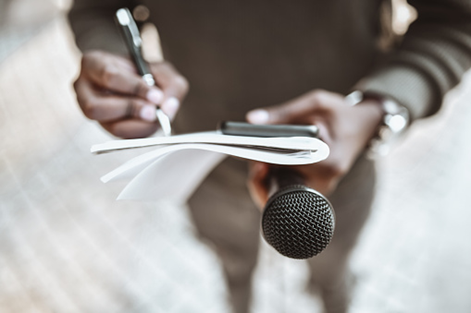 As internship programs in journalism slowly start to transition back to in-person, it's never a bad idea to keep an eye out for opportunities to build your portfolio and gain invaluable experience in the journalism field. Whether in-person or virtual, here are some of the best internship opportunities to check out this Spring or Summer:
Warner Media Summer 2022 News Intern

Self-motivated and passionate journalists can find themselves at Warner Media, parent of CNN. Interns will learn about journalism production, including script-writing, social media, research, and much more.

Find the link to apply here.
Remote Esports Editorial Intern

This remote internship is looking for journalists passionate about Esports and gaming. Interns will have the opportunity to engage in opinionated writing, in-depth research and invaluable feedback from experts in the field.
Find the link to apply here.

Altice USA News Production Intern

Altice USA focuses on only the most cutting-edge news in media and technology in the world. Interns interested in Altice USA can find themselves assisting in writing, producing, and researching newscasts and gert direct experience working with studio personnel.
Find the link to apply here.
Mashable Entertainment Editorial Intern

Journalists looking for the best that digital media has to offer might find themselves as Mashable. Dedicated to the latest in the tech and entertainment world, interns take on headline assignments, learn how to pitch, and collaborate with other members on the editorial team.

Find the link to apply here.
Insider Inc Politics Internship

Passionate about storytelling? Join Insider as a political fellow! This influential business brand is looking for journalists with a knack for politics and motivated to work with the best in the field.
Find the link to apply here.
For more internship opportunities, visit the Journalism Department's opportunities page here or contact David Pavlosky at dpavlosk@hunter.cuny.edu.