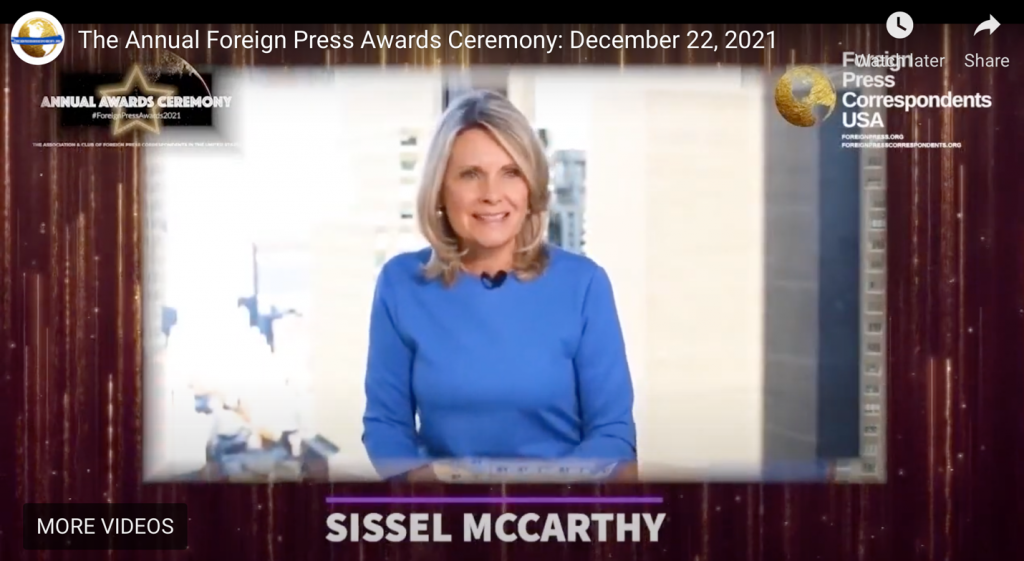 Professor Sissel McCarthy sounded the alarm about the erosion of press freedom around the world in her keynote speech at the Association of Foreign Correspondents USA 2021 Awards Ceremony.
McCarthy explained that press freedom is under attack by a thousand cuts and that the impact is already evident with the World Press Freedom Index falling—and not just in countries known for censorship.
"This deterioration is particularly alarming because attacks on press freedom are often a precursor to assaults on other democratic institutions and even democracy writ large," said McCarthy, citing the Swedish Institute V-Dem's finding that the United States is now one of the 25 countries in a democratic decline thanks, in part, to repeated attacks on the press.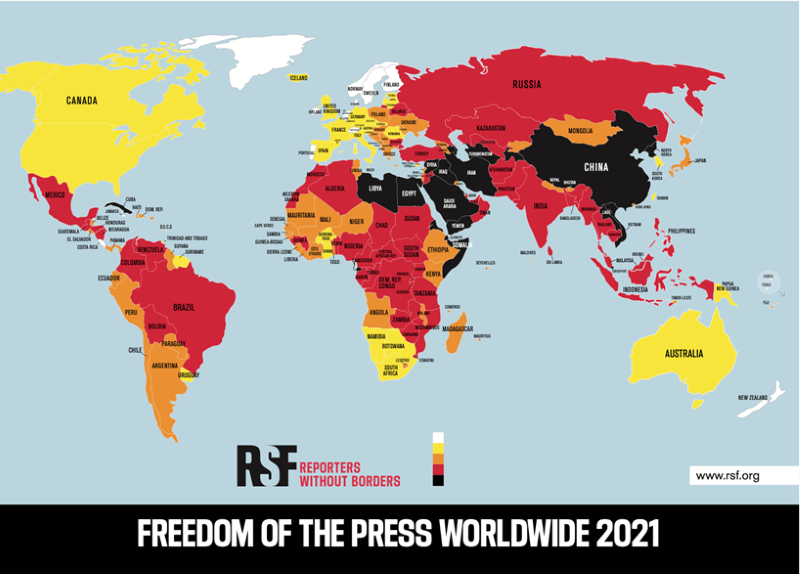 McCarthy praised the Norwegian Nobel Committee for awarding this year's Nobel Peace Prize jointly to Philippine journalist Maria Ressa and Russian journalist Dmitri Muratov.
Muratov is the editor-in-chief of the Russian paper Novaya Gazeta, while Ressa is the founder of online news site, Rappler, which is leading the fight for press freedom in the Philippines.
McCarthy explained that in this digital age, social media platforms are the modern-day printing press—with one big difference: Information can be shared instantly and to a global audience without a filter or fact-checking. "Here's the problem: Research confirms that misinformation, disinformation and conspiracy theories are all more engaging than real news," said McCarthy, adding that it's no surprise Facebook and other platforms amplify this clickbait.
While there are no easy answers, McCarthy said the public must fight for access to fact-based information and that journalists must lead this battle. "People need to be educated about the value of a free press and then remind leaders around the world to respect laws that safeguard press freedom," said McCarthy. "No country can take their press freedom for granted anymore."
You can watch Prof. McCarthy's speech at https://youtu.be/EmG-lSPpXfg