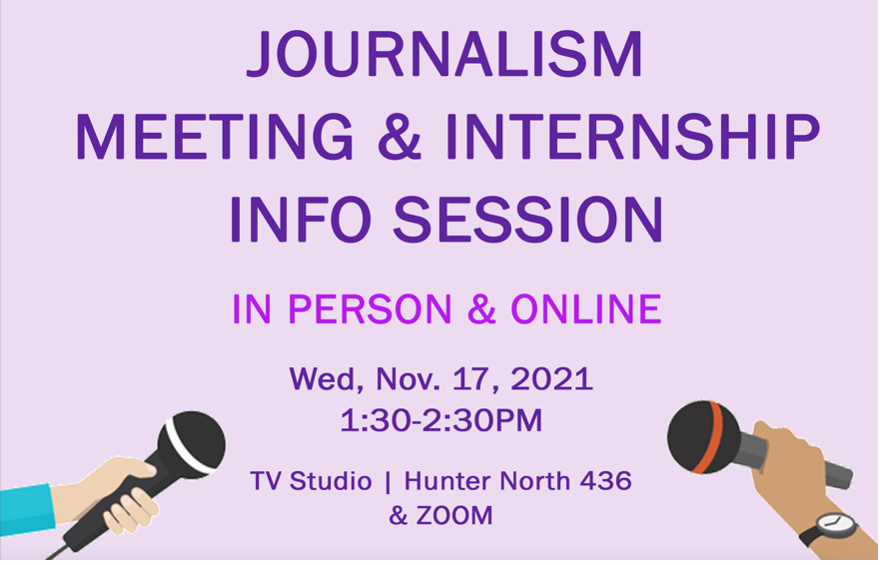 Are you wondering which journalism course to take this spring? Or are you looking for an internship? Or maybe you just want to learn more about the journalism concentration or minor. We'll be covering all this and more at our info session on Nov. 17th at 1:30-2:30 in the TV Studio. 
Come hear about our Spring 2022 courses and meet your professors. Internship Coordinator David Pavlosky will also be on hand to give students some valuable tips on finding and landing a journalism internship.
You'll be able to mingle with faculty and fellow students and meet two of our star Hunter journalism graduates: Kadia Goba, a political reporter for BuzzFeed News in Washington D.C. and Ricardo Montero, an associate producer for NBC News.
You can attend in person or by Zoom but you must RSVP at https://journalism-info-fall21.eventbrite.com
⭐️Special Bonus: The first 15 students to RSVP will get a copy of Jim Acosta's bestselling book, The Enemy of the People.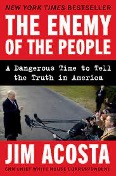 Any questions, please email Prof. Sissel McCarthy at sissel.mccarthy@hunter.cuny.edu.
See you on Nov. 17!