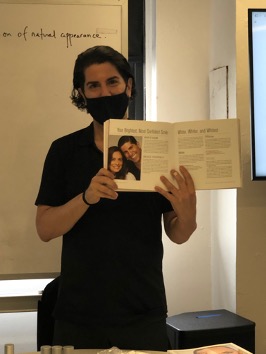 Celebrity makeup artist Ramy Gafni says high-definition TV is unforgiving but that makeup can perfect your natural appearance. Gafni met with Prof. McCarthy's visual storytelling students to teach them how to use makeup to create a better version of themselves on camera. "The camera doesn't lie but you can manipulate your image with makeup," says Gafni who owns a salon in midtown where he works with celebrities like Taylor Swift , Kelly Ripa and Britney Spears.
Gafni says the key to a natural look is to start with skin that's clean and moisturized. Then he recommends a good concealer followed by a matte foundation for both men and women. "You need to match your skin tone and use a foundation that smooths out all the imperfections the high-def camera will pick up," says Gafni who wrote the book "How to Fake Real Beauty."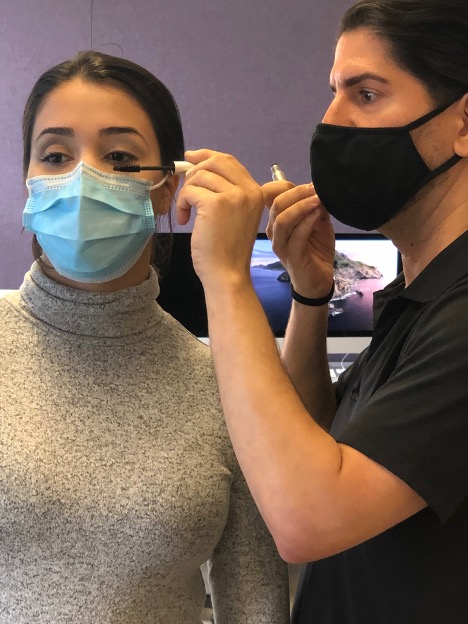 Mascara is a must for women, but men can also use it on the tips of their upper lashes to highlight their eyes.
The biggest mistake people make is to forget to fill in their eyebrows. Gafni is known in celebrity circles as the "brow whisperer" because of his expertise shaping eyebrows and his all-in-one eyebrow wand and brush. "No one can do eyebrows like I do—it's my superpower," Gafni says.