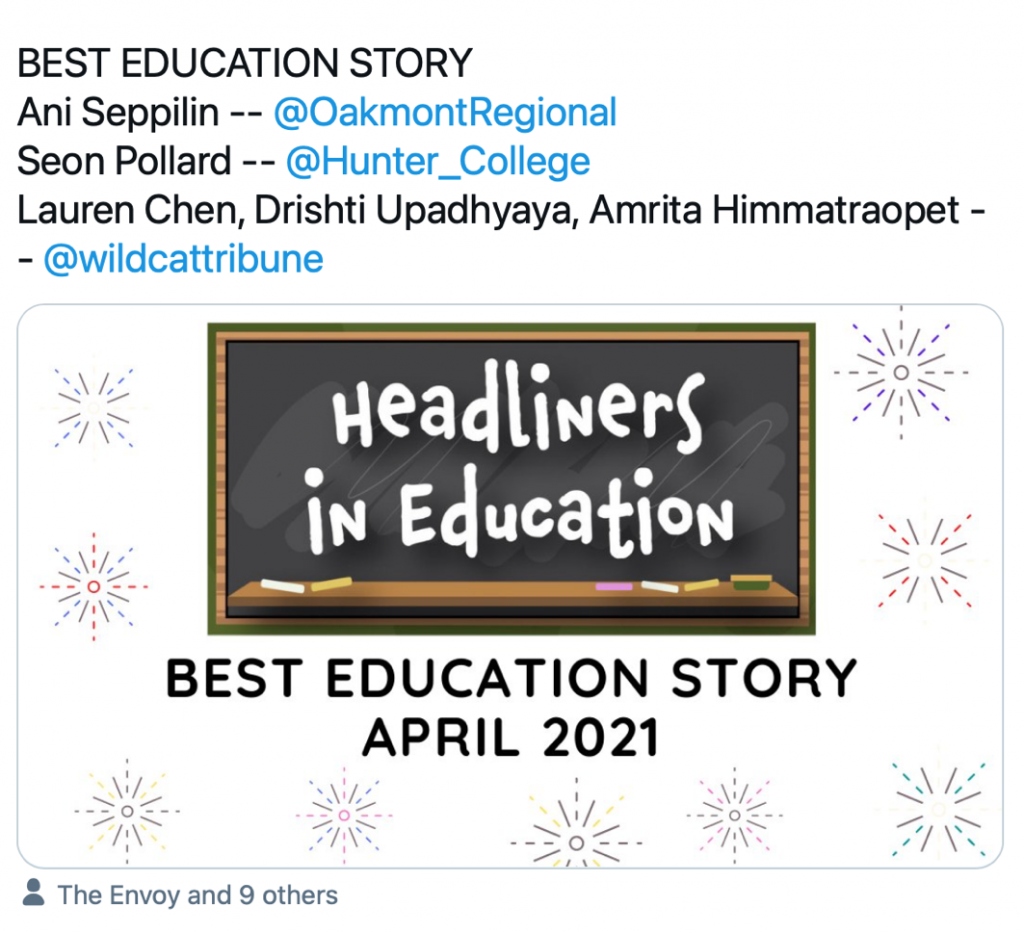 As a journalist, Hunter senior Seon Pollard always considers how his work can help his fellow classmates. When reporting "Group Chats: Cheating Platform or Learning Aid? Hunter's Still Figuring It Out" for The Envoy, he was focused on creating a "common ground" so that students would know how to navigate the minefield of academic policies around using What's App for student communication in courses.
This commitment to service won Pollard an award from Headliners in Education for best education story last month.
"This piece is so important because with so many students relying on class group chats every day, they should be aware of the academic concerns so they can stay out of trouble," said Pollard, who is the student government and administration reporter for the Envoy.
The article is one of the most read pieces on the student publication this year, said Editor-in-Chief Lauren Hakimi.
"Seon is passionate about doing journalism that serves the community," said Hakimi. "It has been a pleasure working with him. I wish he could be an editor next year, but he's graduating!"