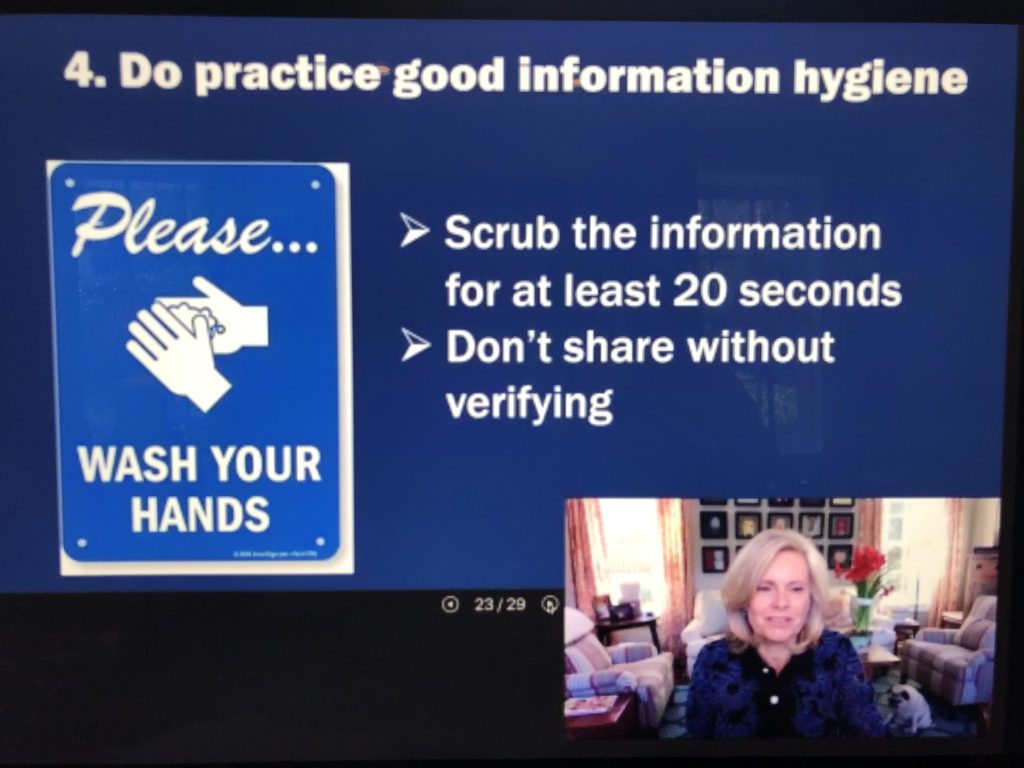 Professor Sissel McCarthy shared strategies on how to become a more literate news consumer with a group of educators, psychologists and parents at the Breakthroughs in 2E Education Conference last month.
She talked about the challenges facing news consumers today, including information overload, overcoming biases and the blurring of lines between news and other media and urged the audience to start thinking more like professional fact-checkers.
Her top tip is to verify information online before sharing it using a method called "lateral reading." The phrase "lateral reading" was coined by Stanford professors, Sam Wineburg and Sarah McGrew, to describe how fact-checkers open another tab in their browsers to quickly vet a source or fact-check information.
McCarthy also reminded the audience to read past the headline and practice good information hygiene by "scrubbing," aka vetting a story for at least 20 seconds before sharing it.