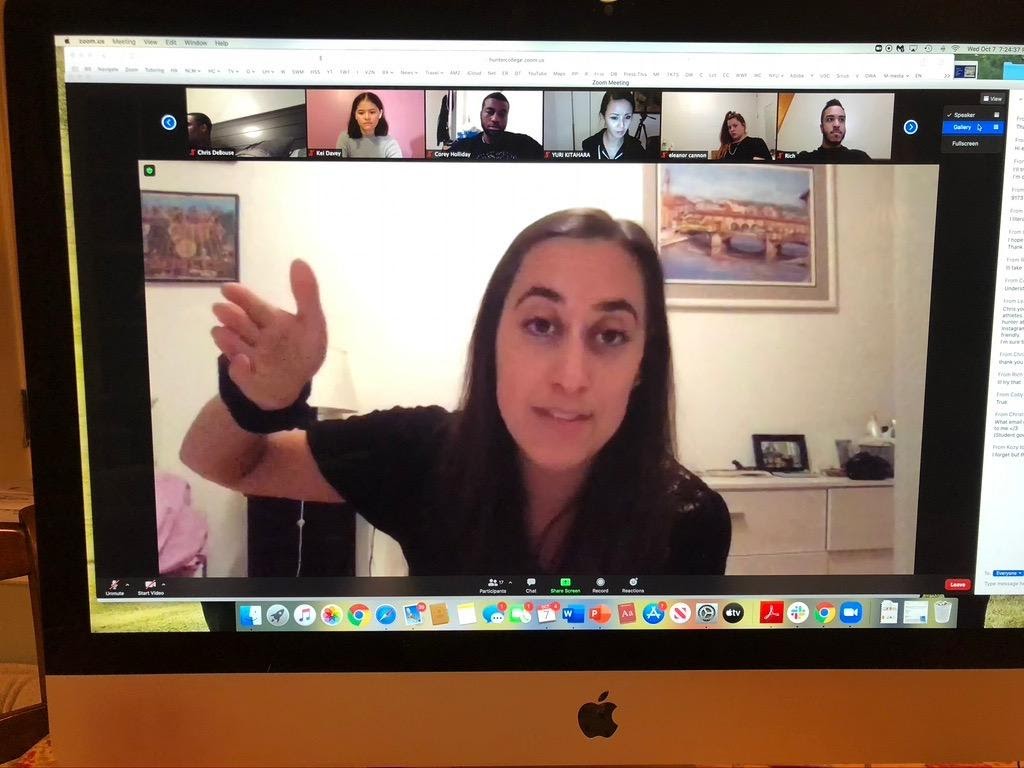 It wasn't long ago that News 12 reporter Emily Lorsch was a college student, and she credits internships for a career that's landed her in the country's biggest television market.
"I would not have been so successful in getting jobs if it wasn't for the internships I had, " Lorsch told students in the MEDPL 283: News Video Reporting class. She advised them to "get out there during the school year, as much as you can, and try and get as much hands-on experience of what you want to do."
Lorsch graduated from Emory University in 2014 and landed her first job in Binghamton, New York working evenings and weekends. She told students to expect those kinds of shifts right out of college. What helped her to get noticed, she said, was having a positive attitude about it.
"I would be that person who said yeah, I'll do whatever. I was really excited to get the experience to be super positive and enthusiastic about it. And honestly, probably the first six months at that first job out of college, I worked 2 p.m. to 11 p.m. and I think most days I left at like two in the morning," said Lorsch, who considered herself fortunate to have the opportunity.
Within two years, Lorsch was hired at News 12 in New York where she covers Brooklyn for the cable news channel. As a multi-media journalist, Lorsch is responsible for shooting and editing her news packages, something students are learning this semester. Lorsch shared her process for getting her stories done under tight deadlines and emphasized the importance of identifying the best sound from her interviews by either committing it to memory or writing down timecodes. She told students she edits the best soundbites and then writes her script around them. Lorsch also finds it helpful to list key details to include in her story and then figures out a way to weave it all together. "I look at it like a puzzle, " she added.
As for actually getting in front of a camera and building up confidence in front of people who are watching you, Lorsch advises to "zone them out." "As you do it more and more and more, you'll get more comfortable with it," she added.