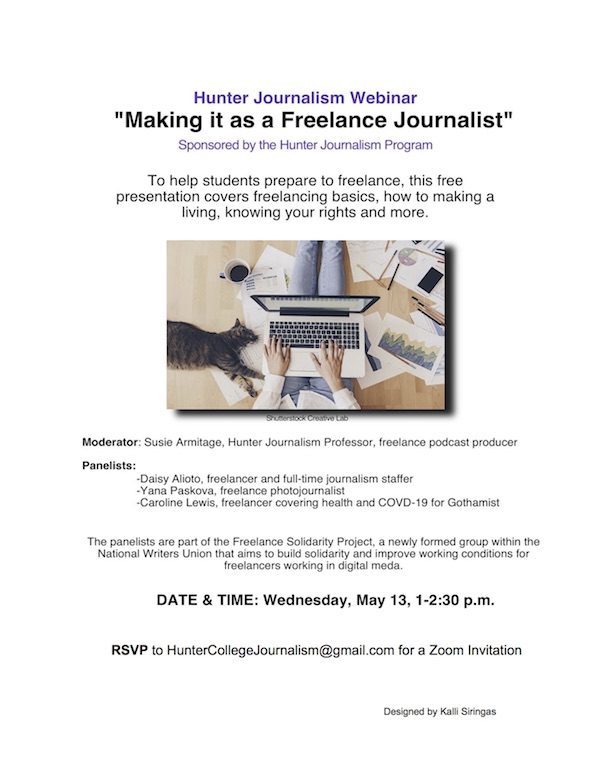 Hunter Journalism is sponsoring a free webinar next Wednesday, May 13, from 1-2:30 p.m., to help students prepare to freelance. The presentation covers freelancing basics, how to make a living, knowing your rights and more.
The webinar will be moderated by Hunter Prof. Susie Armitage, along with panelists Daisy Alioto, Yana Paskova and Caroline Lewis. Armitage is a freelance podcast producer, Alioto freelances on top of a full-time job right now, Paskova is a freelance photojournalist and Lewis covers health and COVID-19 as a freelancer for Gothamist.
The panelists are part of the Freelance Solidarity Project, newly formed group within the National Writers Union that aims to build solidarity and improve working conditions for freelancers working in digital media.
RSVP now to HunterCollegeJournalism@gmail.com for the Zoom link