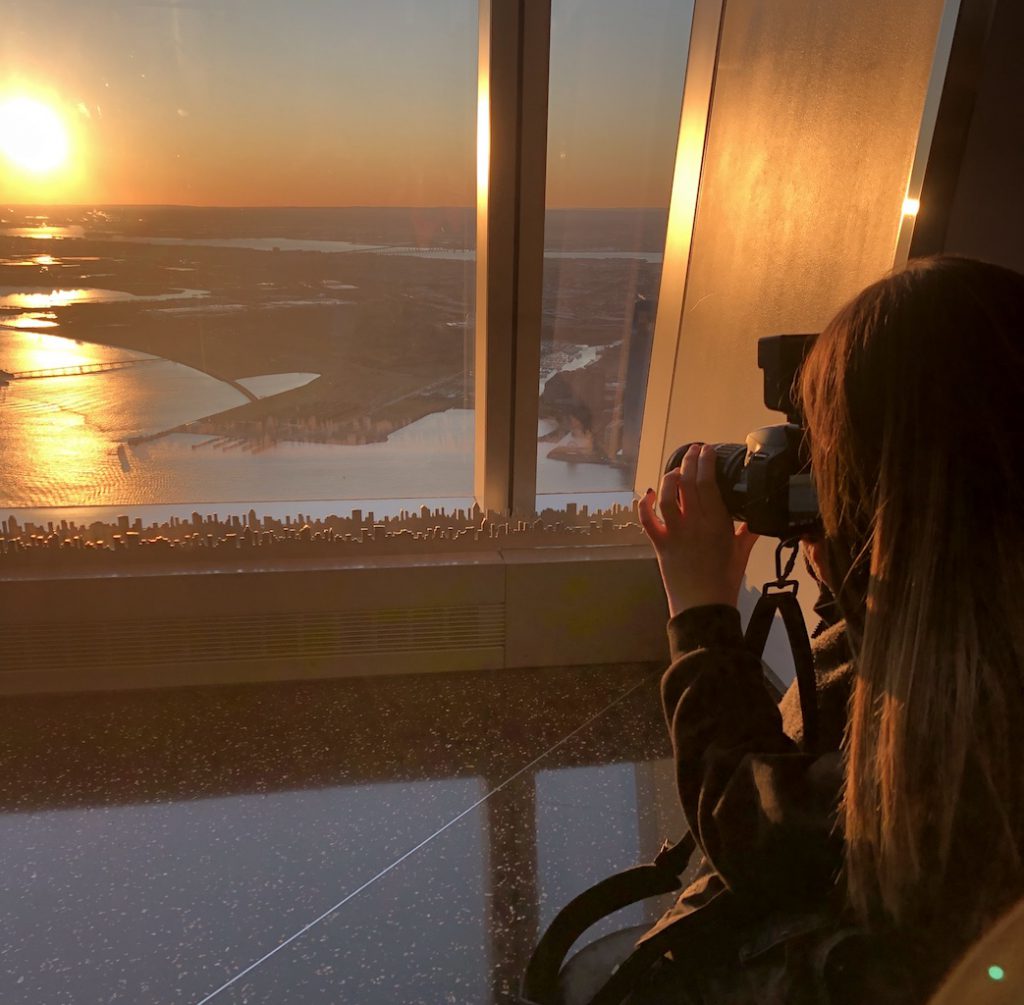 Media Studies senior Colleen Digney recalls that as a sophomore, she came across the animated short, "The Boy and The Landmine," which explores the devastating effects of dormant landmines on Vietnamese communities. Two years later, the seed planted by the three-and-a-half-minute film inspired a story proposal that won her a prestigious reporting travel grant.
The Pulitzer Center's student reporting fellowship awards selected student journalists — including one each year from Hunter College — with a $3,000 grant to travel to a country of their choice and report on an underreported issue.
"I spent a lot of time thinking of different topics (for my proposal)," said Digney, "but once I had this idea, I instantly knew that was it."
Digney is not the first Pulitzer grant winner to investigate the landmine issue. One of the 2017 reporting fellows produced the documentary "This Little Land of Mines," on the Laotian effort to clear unexploded ordnance.
"This year I was very pleased to see a proposal on a related topic," said director of the Pulitzer Center's Campus Consortium Reporting Fellow program Kem Sawyer. "It's a story that will need to be told again and again — until the land in southeast Asia is made safe and becomes free of landmines. It's also a story that will need to be told more than once so that history will not repeat itself."
Each year, over 15,000 Vietnamese citizens are killed by uncleared landmines from the Vietnam War. One in five victims is a child. Undetonated bombs are often mistaken for toys, as they match the approximate size of a baseball.
Focus on productive land use
Digney will be reporting primarily on PeaceTrees, a nonprofit organization with headquarters in Quảng Trị Province, Vietnam, and Seattle. PeaceTrees has a unique focus on land development, not only on the clearing of landmines, but on the productive use of land once it is cleared. PeaceTrees has said it has removed over 110,000 undetonated ordnance and used the 1,500+ acres of cleared land to build kindergartens, libraries, community centers, trees and family homes.
The removal of each landmine costs up to $1,000, with the monetary burden lying on private donors and nonprofits. The area of Quảng Trị Province has a high percentage of school dropouts, in part due to the physical danger of walking to school on uncleared land.
Digney's story will focus on cleared land, what is being done with it, and how it fosters community development. She will spend her two-week stay in Quảng Trị Province visiting sites including the Danaan Parry Landmine Education Center in Đông Hà and the Ba Lòng Peace and Friendship Community Center.
"Colleen is one of our star student journalists. She is a tenacious reporter and superb storyteller, so I know she will do a great job on this important story."

— Sissel McCarthy, director, Journalism Program
"Colleen is one of our star student journalists." said director of the Journalism Program Sissel McCarthy. "She is a tenacious reporter and superb storyteller, so I know she will do a great job on this important story."
[Read more in our related profile, "Colleen Digney — Years In The Making"].
Digney will graduate this May with a Bachelor of Arts in Media Studies with a minor in Journalism and Political Science. Digney's accolades include internships at Weill Cornell Medicine and the online newspaper This Is The Bronx. She is currently one of two CUNY students working at Late Night with Seth Meyers as a social media intern. Upon graduation, she plans on pursuing a career in emerging media.
"I kind of fell into social media," Digney said. "Working in the field, I found a love for it and the experience has improved my writing."
COVID-19 has delayed the Pulitzer fellowship, but Sawyer ensured Digney's story will not go untold. When conditions are safe, Digney will commence her travels to Quảng Trị Province.
"At every internship I've had, I've been told to travel. I applied to many abroad opportunities because I wanted new experiences," said Digney. "Working on something you're passionate about in a new environment is so valuable and I am grateful for the opportunity to do it."
Bailey Huebner is a journalism student in her junior year. She transferred to Hunter College after receiving her Associate in Arts from Central Piedmont Community College in Charlotte, N.C.