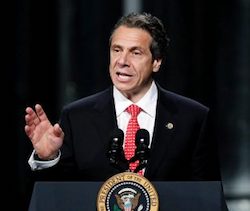 March 11, 2020, by Mindup Lama, The Athenian
All public colleges in New York State will transfer to online-learning only spaces, as of March 19, according to today's announcement by Governor Andrew Cuomo. Hunter College classes will be canceled from March 12 to March 18.
The decision falls in line with area colleges that are canceling in-person classes in light of the COVID-19 pandemic. As of today, there are 216 confirmed cases in NYS with 53 alone in the city. READ MORE.