Latest update
March 9, 2020 — IEEE Spectrum Magazine is seeking a summer intern based in New York.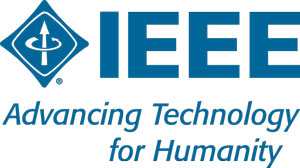 Company Description
IEEE Spectrum is the flagship magazine and website of The Institute of Electrical and Electronics Engineers, or IEEE, the world's largest professional organization devoted to engineering and the applied sciences. IEEE Spectrum's charter is to keep over 400,000 members informed about major trends and developments in technology, engineering and science. Its blogs, podcasts, news and features stories, videos and interactive infographics engage its visitors with clear explanations about emerging concepts and developments with details they can't get elsewhere.
Job Description
This position, editorial intern at IEEE Spectrum magazine, exists to create content and assist the editorial staff of the magazine in other ways. The primary responsibilities for an editorial intern at the magazine are reporting, blogging, writing news and personal-service articles, and potentially working on feature articles for the magazine. The intern will mainly report to the news editor, but might also work on assignments under the executive editor and possibly individual staff editors.
Qualifications
The qualifications for an intern at IEEE Spectrum are a high-school degree and at least one year of college completed, in a course of study that would lead to a degree in engineering, physics, journalism, chemistry or materials science, history of science, or a similar field. Some experience in publishing, for example at a high-school or college newspaper or magazine, is highly desirable but not mandatory.
Deadlines
Apply as soon as possible.
How to apply
Submit your application here.