Latest update
Feb. 23, 2020 — Group Nine is currently seeking ambitious, motivated, and dedicated interns to join its ten-week summer internship program, with New York-based openings across brands like NowThis, POPSUGAR and Thrillist. Openings include a video internship at NowThis.
Company Description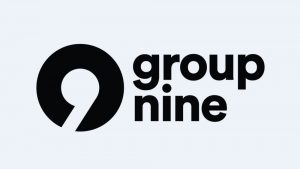 Group Nine's mission is to tell great stories that spark action and make a real difference. As the #1 video publisher on mobile in the U.S. (Nielsen DCR, July 2019), Group Nine's brands are built for the platforms where young people spend the majority of their time. It reaches over 70% of Americans in their 20s every month (Nielsen, July 2019). Audiences spend nearly 50 million hours a month engaging with its category-defining brands — NowThis, the no. 1 most-watched mobile news brand in the world; The Dodo, the no. 1 animal brand on digital; POPSUGAR, the leading digital lifestyle brand for women; Thrillist, the most-trusted digital brand in food, drink, travel & entertainment; and Seeker, the no. 1 science brand in the U.S. Group Nine has been recognized with hundreds of prestigious awards including Edward R. Murrow, James Beard, Cannes Lion, Critic's Choice, among others.
Job Description
Group Nine have openings across the following New York-based teams:
Brands
NowThis (NY): Production, Publishing, & Design
POPSUGAR (both NY & SF): Editorial
Thrillist (NY): Editorial, Social, & Video
What You'll Get:
The inside scoop on what's happening in digital media
Real-world experience — gain confidence in a professional setting through our Lunch + Learn series
Great peers — you'll work alongside dynamic and curious digital media enthusiasts
A sense of community — our interns might work on different teams but they come together to learn and have fun as one team
What We Need From You:
Passion: you have an affinity for the content Group Nine covers and familiarity with its brands.
Interpersonal Skills: It's a team around here and you know how to build relationships with those around you.
Open-mindedness: you're great at taking other's ideas into consideration and you aren't afraid to ask questions.
Strong Work Ethic: you put in the time and energy it takes to get the job done.
Agility: you thrive in a fast-paced, flexible, team-oriented environment, and are motivated by challenges, with the ability to adapt to changing priorities and processes.
Qualifications:
Full availability for the program duration (June 1 – Aug 7)
Must be a rising junior or senior in an accredited university/college program, or a recent graduate (within the past 6 months)
Must have unrestricted authorization to work in the U.S. without a visa or sponsorship
Program Details:
Duration: 10 weeks (June 1, 2020 – August 7, 2020)
Hours: 35 hours/week
Internships at Group Nine are paid and do not offer course credit
How to Apply
Apply for openings here. And apply for the video internship at NowThis here.
Deadlines
Internship submissions are due by March 31, 2020.