Latest update
Feb. 17, 2020 — NY Post has opened its first ever podcast summer internship. Find out more here. Other current internship opportunities include positions for photo intern, news intern, digital intern, PageSix intern, Decider intern, video intern, sports intern and Fashion Closet intern. Check out all of the listings here, under "summer internships."
Company Description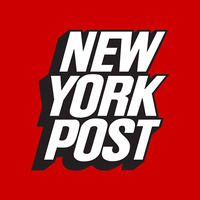 Founded as a newspaper in 1801 by founding father Alexander Hamilton, the Post has been owned by Rupert Murdoch's News Corp since 1993. Its distribution ranks the paper the fourth largest in the United States, but Post has evolved into a national digital brand. Its flagship sites, nypost.com and pagesix.com, and all of its digital products and social channels, are infused with the flavor and style of the original newspaper, but also purpose-built for the digital age.

Job Description
Applicants should have a keen knowledge and interest in news and pop culture and can help the Post create savvy, fun and informative digital-native audio content.  You will be responsible for daily tasks like page publishing assisting, transcriptions, organizing, and editing audio and more while learning how a fast-paced podcast department operates creatively.
Internships are paid and require working out of NYC office 40 hours per week.
This is an opportunity to join an iconic media brand as it continues to experience exponential digital growth. New York Post and Page Six currently produce celebrity gossip and New York-centric sports shows with more than two million downloads to date.
Qualifications:
Interest in working in online news environment
Working knowledge of Macs and Mac Operating Systems
Social media savvy
Simple photo editing skills a plus
Must enjoy working collaboratively and accurately; attention to detail a must
Knowledge of Adobe Audition (or other audio editing programs) and basic editing skills encouraged
Responsibilities would include but would not be limited to:
Pitch segment and guest ideas during creative meetings
Assist the podcast team with appropriate show research
Assist with podcast episode outlines
Conceptualize attention-grabbing podcast titles and descriptions
Help prepare and record podcast episodes
Help organize and record podcast advertising copy
Help edit evergreen segments
Additional summer internships
How to Apply
Click on each link to learn more about applying:
Deadlines
Immediate