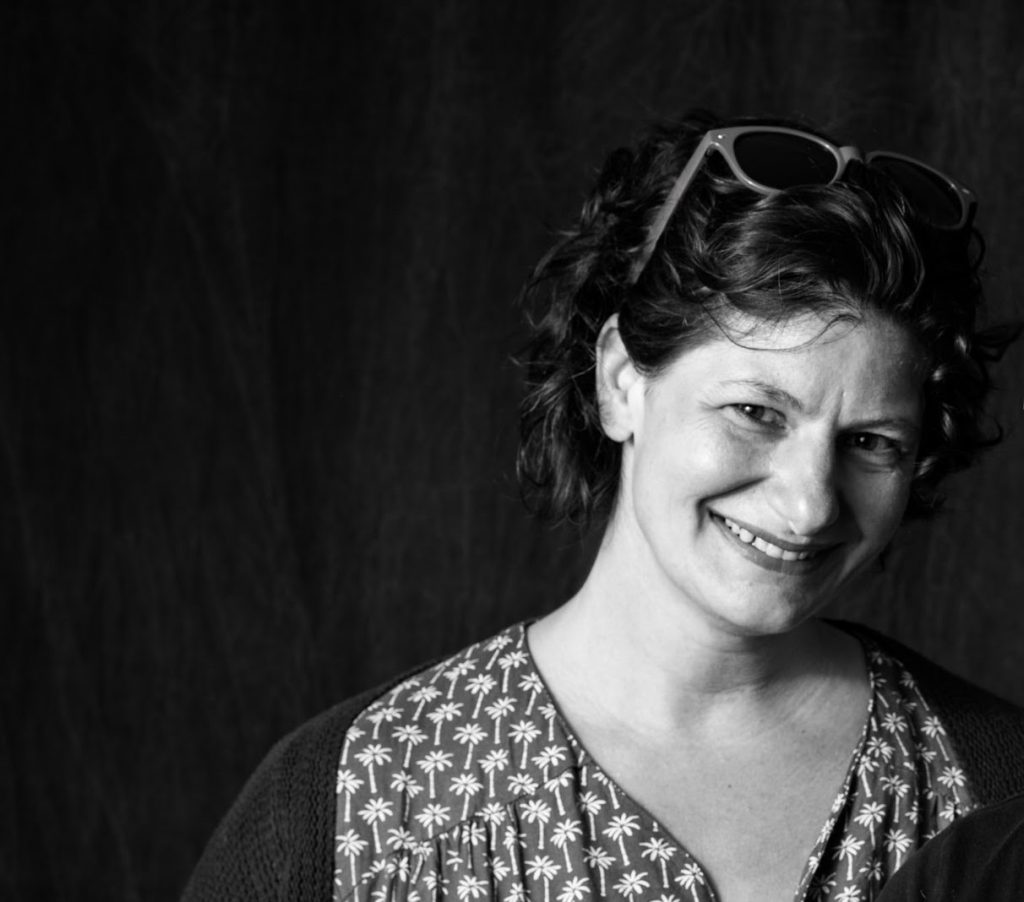 Katina Paron has lifted up the writing of young people her entire career.
From coaching high school students on the realities of journalism through her graphic textbook, "A NewsHounds Guide to Journalism," to collaborating with collegiate journalists as a Hunter professor and editor of Dateline: CUNY, which publishes news and features from CUNY undergraduate students, Professor Paron puts students first.
Perhaps it's because she remembers what it was like to have the urge to write for a living, but wasn't able to figure out how.
"I wanted to be a poet. I liked to write a lot but I knew I wasn't probably particularly good at it," she laughingly recalls. "So I was trying to figure out how to get paid to write."
Paron figured out the answer by leaving her hometown in Shelby Township, a suburb of Detroit, to pursue journalism at Boston University. Early on, she got an internship with Teen Voices, a publication that amplified stories published and centered around young adults. 
She acknowledges how validating that opportunity was, creating work for and by young people.
Getting young journalists a byline
Since then, she has continued to follow the path of working with non-professional writers, trying to get young journalism students a byline — whether as a freelance editor for publications like Women's eNews, jGirls Magazine and Ms. Magazine or as a journalism professor for Baruch and Hunter College.
She even created an Instagram channel using #DearTeenJournalists as a way to offer quick and easy journalistic tips.
Paron continues to edify young journalists in her Wednesday afternoon Neighborhood News class at Hunter College's journalism program this spring. The class is run like an actual newsroom, where students pitch ideas and contribute stories focused on the Upper East Side and Hunter to the class news site, The Athenian. 
"They're not writing a pitch to me as their professor," she explains. "They're writing a pitch to me as their editor."
Through her work, Paron hopes to dismantle the idea that journalism is only for one kind of student, but rather that good storytelling exists within every student who is up for the challenge.
That's part of the reason why she was interested in making her journalism guide into a graphic novel, she adds, to allow readers "to see themselves in other people who look like them or act like them, especially for stories that are outside of the mainstream."