Latest Update
Dec. 4, 2019 — A summer newsroom internship in New York is now available. Applications will be accepted until Jan. 10, 2020. There's also a slot for an New York-based audience engagement summer intern and a video production summer intern.

Company Description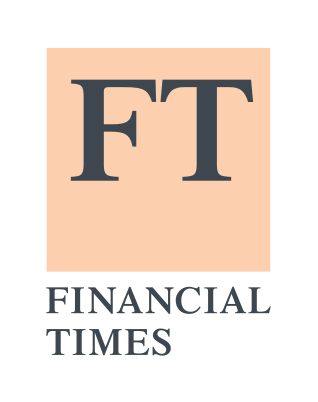 The Financial Times is one of the world's leading business news organizations, recognized internationally for its authority, integrity, and accuracy. The FT has a record paying readership of one million, three-quarters of which are digital subscriptions. It is part of Nikkei Inc., which provides a broad range of information, news, and services for the global business community.
Job Description
The Financial Times is looking for passionate and motivated students who are interested in pursuing a career in media. Its internships are designed to supplement your education with hands-on experience at the FT, where you will face new challenges every day. As an intern, you will make a meaningful contribution to the team by being involved with real project work from day one, as well as being able to learn and work alongside world-class professionals. Join us and find an inclusive and fast-paced environment with unique opportunities to support every step of your career.
Team & Role Overview
The FT's US editorial summer internship is an opportunity for talented, ambitious journalists to experience and contribute to a multimedia newsroom serving a global audience early in their career.
The work involved will be as varied as the news agenda, but we are looking for candidates who can be flexible enough to research and write their own stories in consultation with news editors, assist senior correspondents with reporting, help with curation and take on digital projects that augment our coverage.
The schedule involves a five day working week, with the days and hours dependent on newsroom demands.
What You'll Work On:
Newsletters curation
General reporting
Data reporting
Social media, production, script and copy editing, photo and multimedia journalism
We're looking for:
A proven interest in journalism and some experience in the areas in which the FT excels
Passion for global financial markets, companies, and economies

Any knowledge of business, economics and financial markets is an advantage

The initiative to propose story ideas and execute them
Solid news judgment and high ethical standards
Strong organizational skills, understanding the importance of deadlines and accuracy
Proficiency in writing and reporting across all platforms and formats

What We Offer – Internship Program Highlights:
As an intern we want you to truly be apart of the team and to make a meaningful contribution during the program, which is why our internship focuses on involving you with hands-on project work from day one. We want you to gain a better understanding of the professional field you aspire to work in, through learning experiences, and gain skills to ensure a successful transition there.
During the summer you will have exposure to a variety of departments through networking opportunities and will participate in events such as an Offsite Volunteer Opportunity, Employee Career Panel, Tea with an Executive and more!
How to apply
Applications should include a CV, a cover letter stating why you want to work at the FT and samples of writing. More details and apply here.
Deadlines
Applications will be accepted until January 10, 2020. Successful candidates will be contacted in early February.