Latest update
Nov. 13, 2019 — TV Guide Magazine has a spring 2020 internship available.

Company Description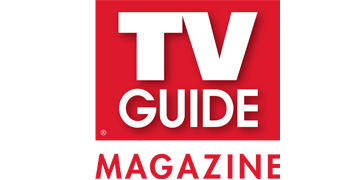 TV Guide Magazine is owned by NTVB Media, the publisher of TV entertainment and listings magazines that acquired the magazine in 2015. TV Guide Magazine is one of the most popular magazines in the country with more than 13 million weekly readers. From behind-the-scenes looks at broadcast, cable, syndicated, and online programming to sneak peeks at television's most intriguing plotlines, TV Guide Magazine has every corner of the television medium covered. Celebrating more than 60 years as America's most trusted television authority, TV Guide Magazineis the premier source for entertainment news, guidance and information about the country's most popular leisure time activity.
Job Description
TV Guide Magazine interns gain experience in several departments at the magazine throughout their stay. In the research department, the interns have the opportunity to fact check stories and assist the researchers in stories for publication. The intern will work closely with editors and staff writers to help compile information for our listings pages and special packages such as our Spring Preview. The intern will attend a daily morning news meetings and editorial meetings and is welcome to pitch ideas to the staff. Interns will also transcribe interviews with actors/producers, communicate with network publicists, and research TV Guide Magazine's rich archives. Depending on the intern's skill set, they may have the opportunity to cover events, conduct phone interviews for stories and write stories for TV Insider.com.
TV Guide Magazine is looking for interns who are passionate about television. Enthusiasm, efficiency and organizational skills are essential, in addition to proficiency with Excel, Google Docs/Sheets and social media. Interns must be strong writers, and experience in journalistic research and conducting interviews is a plus. Journalism, media studies, and communications majors are preferred. TV Guide Magazine will provide the intern with the opportunity to gain hands-on experience at a fast-paced, entertainment magazine. Must be a current student who is able to receive credit.
Skills to be Developed:
Research skills (through archives, press sites, search engines, etc.)
Communication skills (with major network publicists on a regular basis)
Fact-checking skills
Interviewing and transcription skills (either through direct practice or listening to writers' interviews)
Organizational skills (to help compile information for special packages/features)
Writing skills
Time Commitment: 2-3 days per week; office hours are 10am–6pm (flexible according to student's schedule)
How to Apply
Please send a resume, cover letter, and include at least two writing samples or clips of any published work to Emily.Aslanian@tvgm.com.
Deadlines
Apply now.