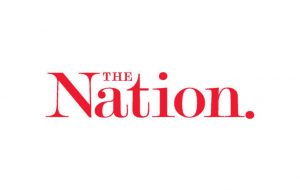 Company Description
Founded by abolitionists in 1865, The Nation is America's oldest weekly magazine, serving as a critical, independent voice in American journalism and a platform for investigative reporting and spirited debate on issues of import to the progressive community. Through changing times and fashions, The Nation and TheNation.com offer consistently informed and inspired reporting and analysis of breaking news, politics, social issues and the arts—never faltering in our editorial commitment to what Nation Publisher Emeritus Victor Navasky has called "a dissenting, independent, trouble-making, idea-launching journal of critical opinion." For 150 years, The Nation has uniquely chronicled the breadth of American political and cultural life and is often considered the "flagship" of the political Left. We don't just talk about progress, we instigate it. The Nation has a proud history of connecting thinkers with doers, of seeking out and amplifying the best ideas and the most thought-provoking, engaging and talented voices—many of whom were ahead of their time.
Job Description
The Nation's editorial internship program offers two internship sessions per year. Editorial interns experience a comprehensive immersion into The Nation and TheNation.com's editorial processes. Interns' primary responsibilities include fact-checking for the magazine and website, providing research support to Nation writers and editors, and assisting with production on TheNation.com. Interns are not expected to arrive with fact-checking or digital media experience and will be extensively trained in those areas, though a familiarity with The Nation and the range of issues we cover is essential. All interns are based at the magazine's office in New York City.
Interns also participate in educational seminars with journalists, academics, and activists who come by our offices to speak to interns about their work. Recent guests have included Pulitzer Prize-winning historian Eric Foner, author Vivian Gornick, critic Emily Nussbaum, and writer/academic Melissa Harris-Perry. Interns are encouraged to suggest people they would like to come in and speak with the group.
The internship is full-time, five days a week. (Interns work 35 hours per week.)
Compensation and Credit: Interns are paid $15 per hour, $525 per week.
How to Apply
Applicants must submit the following:
A cover letter that explains why you want to work for The Nation. Please mention Nation writers you follow and/or Nation pieces you've enjoyed.A resume.Two letters of recommendation with contact information for the referees included. Letters may be emailed directly by recommenders to Miguel Salazar at msalazar@thenation.com, or may be uploaded with the rest of your application materials. Answers to the application questions.
The application process for the Winter/Spring 2020 internship program is now open. Apply here.
Incomplete applications will not be considered. Applications submitted through postal mail or email will not be considered. All application materials become the property of The Nation. Please address all queries to msalazar@thenation.com. No phone calls, please.
Deadlines and Duration of Program
Winter/Spring 2020:
Application deadline: October 8, 2019
Notification deadline: November 8, 2019
Program duration: January 7 – July 3, 2020
Please note: Unfortunately, The Nation is unable to offer a summer-only internship.