Latest Updates
Sept. 26, 2019 — A half-hour webinar about the Dow Jones News Fund program is scheduled for Wednesday, Oct. 2 at 3 p.m. ET. Sign up for the session at http://bit.ly/DJNFInfo. A second webinar is scheduled for Oct. 17 at 12 p.m. ET as well. You can also request a recording be emailed using the same link.
Sept. 17, 2019 — Applications are now available for the 2020 Dow Jones News Fund Internship program. College juniors, seniors and graduate students are invited to apply for paid summer 2020 internships in data journalism, digital media, business reporting and multiplatform editing. Deadline for the application and and related tests (see below) is Nov. 8.
Company Description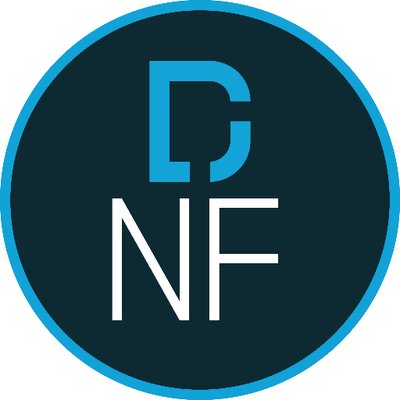 Since 1882, Dow Jones has been finding new ways to bring information to the world's top business entities. Beginning as a niche news agency in an obscure Wall Street basement, Dow Jones has grown to be a worldwide news and information powerhouse, with prestigious brands including The Wall Street Journal, Dow Jones Newswires, Factiva, Barron's, MarketWatch and Financial News. The Dow Jones News Fund was founded by Wall Street Journal editors in 1958 with the goal of improving journalism education. DJNF pursues its mission by offering acclaimed professional internship programs for college students in data journalism, digital media, business reporting and news editing plus multimedia training for journalism educators. The Fund is committed to fostering a vibrant press and providing aspiring journalists with the skills required to succeed in today's fast-changing news landscape.
Job Descriptions
Dow Jones News Fund Summer Internships
Students selected for the college internship programs receive immersive, specialized, all-expenses paid training at universities before their internships, weekly salaries of at least $450 for 10-12 weeks, $1,500 scholarships when returning to school full-time and access to the Dow Jones News Fund Alumni Network.
Students selected by the News Fund attend a week of hands-on training at top universities in data journalism, digital media, business reporting and multiplatform editing before the internships start. During each training program interns are taught the latest newsgathering, editing and storytelling technologies.
Data journalism interns are trained by Investigative Reporters and Editors to collect, analyze and visualize data to unlock compelling stories; digital media interns boost their reporting skills using video, audio, data and social analytics at Arizona State University's Cronkite School; business reporters spend a week in New York learning to cover all sectors from Wall Street to personal finance and local companies; and the multiplatform editing interns hone their news judgment, headline writing, copy editing and page design skills at the University of Texas, Austin, or Temple University (Philadelphia).
Multiplatform Editing
Interns hone their visual design, headline writing and line editing skills at one-week training sessions on college campuses before beginning internships where they help publish high-quality print and digital content on tight deadlines for some of the nation's most respected media outlets.
Data Journalism
Interns attend a week of training led by journalists from Investigative Reporters and Editors (IRE) refining skills like making Freedom of Information Act (FOIA) requests, learning computer-assisted reporting and analyzing and cleaning data in order to tell rich, often hidden, stories before starting internships where they apply these skills to issues like education, government, criminal justice and the economy.
Digital Media
Interns learn the very latest multimedia techniques during a crash course at the Walter Cronkite School of Journalism at Arizona State University. From analyzing web traffic to social media management and designing responsive websites to creating audio and video content, interns learn how to stay ahead in our rapidly evolving media ecosystem before going to internships around the country.
Business Reporting
Interns enjoy a week in New York City, the world's financial capital, learning from business journalists and drilling on finance, investing, labor issues and mergers and acquisitions before interning at respected business outlets and digital news services.
Paid or for credit only
Paid
Deadline
November for application and test
Qualifications
College juniors, seniors and graduate students who are enrolled in school full-time as of the Nov. 1 deadline are eligible to apply for the college internship programs. This includes December graduates.
How to apply
To apply, students should visit the programs page on the News Fund's website. Applicants are required to complete an online application and take a one-hour test for the program(s) they are applying to by Nov. 8.
Students must take a test AND complete an online application where you will be prompted to create your candidate profile and answer job-specific questions for each program. Applicants must also include:
– a 500-word essay
– a résumé
– an unofficial college transcript
Test
Students are required to complete a one-hour test to be considered for internships, which is offered at Hunter on specific dates (contact Journalism Internship Coordinator Adam Glenn at ag4291@hunter.cuny.edu for details). There are four tests, and students may take more than one: multiplatform editing; business reporting; digital media; and data journalism internships. To prepare, review previous versions of the editing and business reporting tests available here.