Dear Journalism students and faculty,
Welcome back to Hunter! I hope you all had productive summers interning, working or just recharging. We have a great line up of courses and events for you this semester.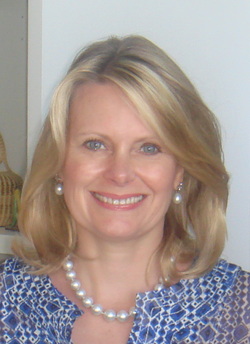 First off, I'd like to introduce our new (and outstanding!) journalism faculty joining us for the fall semester:
Douglas Alden is teaching Feature Writing on Thursday mornings. Douglas is a three-time Emmy Award winner for his work at ESPN, NBC Olympics, ABC Sports, andClassic Sports Network. His writings on media, technology, digital trends, sports, race, journalism, and theater have appeared in GQ Magazine, the New York Times and Fortune.
Susie Armitage is a writer, editor and audio producer based in New York who will be teaching Reporting and Writing 1 on Thursday afternoons. She is a graduate of the CUNY Newmark Graduate School of Journalism and now an editor at Youth Communications where she helps produce two magazines with stories written by New York City teens and young people in foster care. Before her work at Youth Communications, Susie was the global managing editor at BuzzFeed and a reporter for NPR in Moscow.
Annais Morales is teaching News Video Reporting on Tuesday afternoons. After graduating from the CUNY Newmark Graduate School of Journalism in 2011, she joined NY1 where she led the team covering the Chelsea bombing with six hours of wall-to-wall live reporting that won The New York Press Club award for spot news. She is now a writer and producer for WCBS.
Katina Paron is teaching Neighborhood News on Wednesday afternoons. Katina is the author of "A NewsHound's Guide to Student Journalism" (http://newshoundbook.com) and runs the Instagram channel #DearTeenJournalists. She is also the director of the Institute for Environmental Journalism at InsideClimate News.
Coralie Carlson is back after a two-year hiatus, teaching two sections of News Literacy in a Digital Age on Wednesday mornings. Coralie is the weekend editor for NBC News where she writes and edits all articles for nbcnewyork.com on her solo weekend shifts. She is also the social media coordinator at CUNY's Graduate Center.
Nicole Lewis is also returning after a semester off to teach Reporting and Writing 1 on Monday evenings. She is also a graduate from the CUNY Newmark Graduate School of Journalism and now a staff writer at the Marshall Project. Before the Marshall Project, she worked for the Washington Post's "The Fact Checker Blog" and is the recipient of the 2016 Education Writers Award for her series on desegregation in public schools.
Upcoming Events
Our first big event this semester is a journalism program pizza party on Wednesday, Oct. 23 from 1-3 p.m. in the TV Studio. This is a chance to meet other journalism students and faculty and hear more about the journalism concentration and spring course offerings.
Next up, we have the Aronson Awards for Social Justice Journalism on Tuesday, Oct. 29 at 6:30 p.m. in the Lang Theater and then a screening of a journalism documentary on Wednesday, Nov. 6 from 1-3 p.m. also in the Lang. We are still deciding on which documentary, so stay tuned for that and please get these events on your calendar.
We begin this fall semester with a record number of journalism students and a deep appreciation for the role journalists are playing as the guardians of our democracy. As I've said before, their work could not be more important and makes what we are doing in the classroom even more meaningful. I'm grateful for all the enthusiasm and passion our faculty and students bring to our program and look forward to another productive and engaging year.
Warm regards,
Sissel McCarthy
Director of the Journalism Program