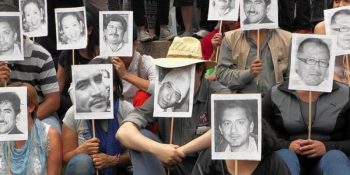 Mexico is not a war zone — yet it is one of the most dangerous places in the world for reporters, with at least five journalists killed there in 2019 alone, according to organizers of an upcoming event on the crisis.
The Aronson Awards for Social Justice Journalism and The Jaime Lucero Mexican Studies Institute, which together are planning a panel discussion at Hunter College later this month, said the Mexican government has repeatedly promised to protect journalists and freedom of speech, but that the shootings and beatings continue.
Marcela Turati, an award-winning Mexican Journalist, along with Mexican reporter Alejandra Ibarra Chaoul and Alexandra Ellerbeck of the Committee to Protect Journalists, will use the panel to discuss the dangers journalists are exposed to.

The program will take place on May 21 in Hunter College's Lang Recital Hall on the 4th floor of the North Building at 6:30 p.m.
Register and take part in the conversation. For more information email: tamigold@mindspring.com
This event is is co-sponsored by the Committee to Protect Journalists, Reporters Without Borders, the Craig Newmark Graduate School of Journalism Bilingual Spanish-language and NACLA – Report on the Americas.