Latest update
As of March 30, 2019
Sports media enterprise Bleacher Report has openings for a social design summer internship and video production and tech summer internship for college students (or recent graduates).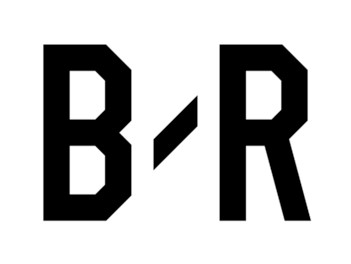 Company Description
Bleacher Report describes itself as the social voice of sports – creating and collaborating on the culture of sports for the next generation of fans. Its vision for making sports bigger than games has led to unmatched engagement on social media, where it consistently ranks as the No. 1 publisher. Bleacher Report also provides an industry-leading fan experience on mobile devices through its top-rated app. In February, 2018, Bleacher Report was rated the 3rd most innovative media company in the world by Fast Company. Find Bleacher Report on the web at www.bleacherreport.com and on Instagram/Facebook/Twitter @BleacherReport. Bleacher Report is a division of Turner Sports.

Job Description – Video Production & Technology Intern
The Video Production and Technology team at Bleacher Report is seeking an intern to assist its department for the summer of 2019. The VIdeo Production and Technology team is a busy shared service group inside of B/R that supports content, marketing, and operations teams with studio/field production needs, event technology support, highlight editing, and media asset preparation. 
The summer intern position will be heavily involved in all aspects of the VP&T daily operation. The intern will work at our busy NY office in a studio environment and also take part in assisting for events/shoots locally in the field
Responsibilities: 
Our intern will directly assist in the three main disciplines of the Video Production and Technology Team. These areas are Video Production, AV Technology support, and Media Management. The intern will rotate shifts in these different disciplines throughout the internship experience.
Tasks will include:
Production:
Help production staff setup studio spaces for shoots
Act as PA on studio and field shoots
Assist in the equipment checkout process for all field production shoots
Assist/learn the control room process for production
Work on podcast production
AV Tech:
Assist with setup of all internal and external video and tech events
Learn how the NY office av setup is wired
Media Management:
Work in the ingest room to learn daily ingest process from studio
Learn media asset management system and tag video content for editing
Learn archiving system for historical content
Help manage media drive requests for content group
Requirements:
At least 2 years of college experience
An interest in working in a fast paced video production/ live events environment
A flexible schedule (sometimes our productions/events run after hours).
A team player that is willing to do anything to support a large production team.
Any production experience in college or former internship experience a plus
Job Description – Social Moments Design Intern
The Design intern for the Social Moments team will be responsible for creating and collaborating on the day-to-day content executions as well as longer term content executions. Responsibilities include but are not limited to:
Demonstrates ability with layout, typography, visual hierarchy
Creates consistent, scalable design solutions across all platforms
Gives and takes constructive feedback
Ability to meet deadlines within a fast-paced environment
Embodies high standards and thoughtful design
Ability to prioritize and manage multiple projects while adhering to deadlines
Proactively shares work, seeking feedback in an effort for improvement
Collaborates across departments
Interested & motivated to learn and grow
Requirements:
Strong design portfolio highlighting, layout, typography 2-3+ years experience with editing software.
Proficient in Adobe Creative Suite, Photoshop
Experience designing across multiple social platforms
Strong verbal and written communication skills
Knowledge of the digital landscape in media, design and technology
In tune with contemporary design, internet and youth culture trends
Must have extensive knowledge of internet sports culture
Internship dates are from June 3-Aug. 9, 2019. This is a paid internship and all interns are expected to work 40 hours per week. Prospective interns must be current college students (graduate or undergraduate) or recently graduated (within the last 6 months of the program start date).

How to Apply
Visit the social design internship listing and the video production internship listing. For questions, email hiring manager Varoon Bose at vbose@bleacherreport.com.