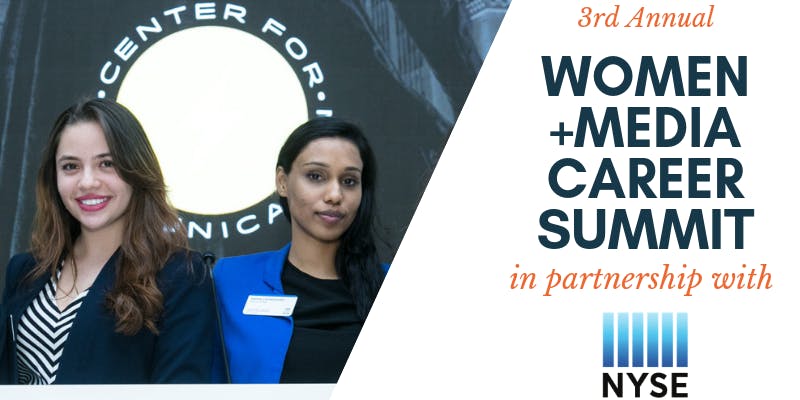 The Women and Media Career Summit kicks off on Friday, April 12. Current students and recent grads are invited for a full-day of forum highlighting opportunities in areas of the business where women are traditionally under-represented.
Hear top executives, entrepreneurs, producers, and directors​ describe their career journeys and secrets to success. The day's mix of keynotes, panels and workshops will provide the inspiration and know-how needed to find your dream ​career​.
Past speakers include Youtube's Global Head of Creative Insights, Vanessa Pappas, and Nikki Bethel, senior vice president of HBO.
Spaces are limited so make sure to RSVP here.