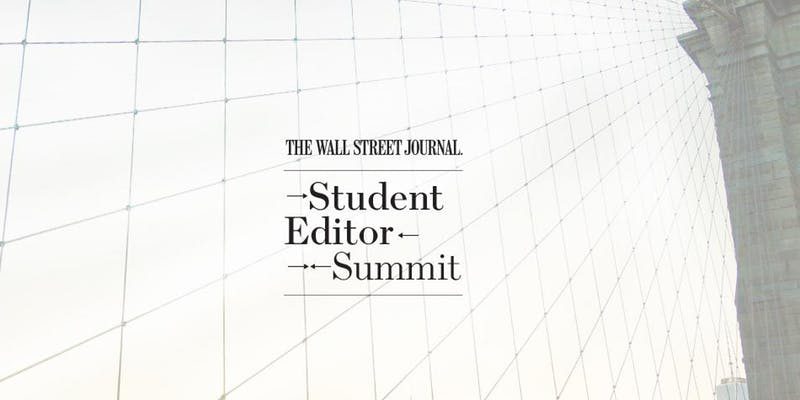 The Wall Street Journal is hosting its Student Editor Summit on Friday, March 22.
Learn what it takes to deliver factual, ethical news and analysis, which you can apply at your college news publication.
Join the event at the WSJ headquarters in New York City for workshops, talks and a newsroom tour with the Journal's top reporters.