Dear journalism students and faculty — welcome back to Hunter! I hope your 2019 is off to a good start. We have a great lineup of courses and events for you this semester.

First off, I'd like to re-introduce you to a former adjunct Steve Daly, who will be teaching MEDIA 211 | News Literacy in a Digital Age this spring on Tuesdays. Steve is an entertainment industry journalist and author who writes for the New York Times, Wired, Parade and Entertainment Weekly. He taught magazine writing for us a few years ago and also teaches at the CUNY J-School. Welcome back Steve!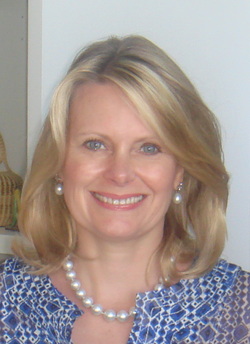 Our big event this semester is the Pulitzer Center talk at the Roosevelt House on Monday, April 8. The speaker will be award-winning writer-at-large for the New York Times Magazine, Nathaniel Rich. The magazine devoted its entire Aug. 5, 2018, special issue to Rich's report on climate change. This landmark story is described as "a gripping narrative that reads like a historical whodunit … that will forever alter the way you understand the history and politics of climate change." Prof. Adam Glenn will moderate the conversation with Rich beginning at 6 p.m., and a reception will be held following the talk from 7-8 p.m. also at the Roosevelt House. Please get this exciting event on your calendar.

The Pulitzer Center will also be offering one Hunter College journalism student a fellowship to travel abroad to write a story about an underreported global issue. You can download the application from the Pulitzer Center Campus Consortium website. Applications should be emailed to Prof. Glenn by March 8.

Our student newspaper, The Athenian, is in its second semester of publication thanks to the MEDPL 377 | Neighborhood News class and Prof. Pam Frederick. Check out the newly designed website and some great stories about our community. We'll also be producing our third season of Hunter News Now, our bi-weekly newscast about the Hunter community. You can watch the latest show on our Hunter College Journalism YouTube channel.

Finally, some very exciting news: The number of students in the journalism concentration is up almost 50 percent in the last year! This increase is no doubt a sign of the times and a renewed appreciation for the role of the free press in our democracy. But I also believe it's a result of the excellent work that our students and faculty are producing. I'm grateful for all your enthusiasm and passion and look forward to another productive and engaging semester.

Warm regards,
Sissel McCarthy
Director of the Journalism Program