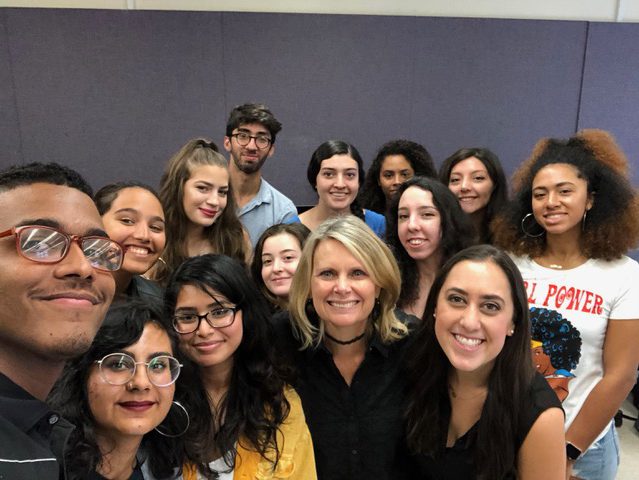 News 12 Brooklyn's Emily Lorsch (front row, far right) gave Hunter's news video reporting students a crash course in field reporting last Monday.
Lorsch, a graduate of Emory University and former student of Journalism Program Director Prof. Sissel McCarthy, started her journalism career four years ago as a backpack reporter for Time Warner Cable in Binghamton, N.Y.
Out in the field, she's learned how to be a reporter, photographer, videographer, editor and producer of news video stories — all at the same time. While this can be challenging, she shared these tips and best practices for getting a story on your own in the field:
Shoot a wide shot and the action right away, so you don't miss it.
Then shoot all your interviews.
After they're done, shoot anything your interviewees mentioned.
Shoot more b-roll, especially close-ups.
Shoot your stand-up.
For stand-ups, she told students to bump up their energy level to the point that it feels like a performance and do at least three takes.