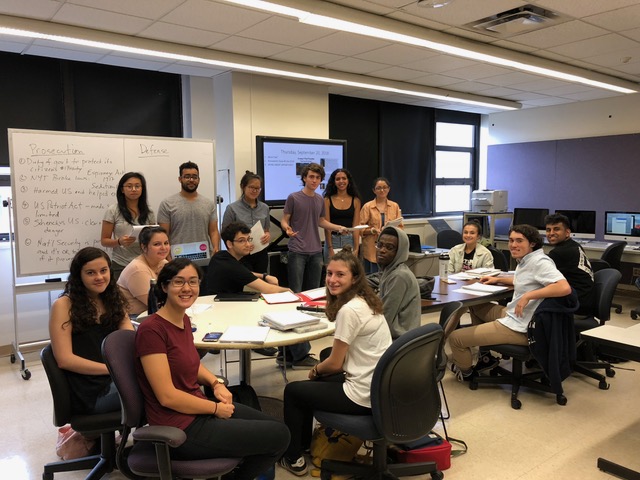 Macaulay honors students in Prof. Sissel McCarthy's News Literacy class (shown in photo below) took part in a mock trial last week charging The New York Times with treason for publishing the Edward Snowden documents.
Students prepared for the trial by researching arguments for both the prosecution and defense and found out the day of the trial which side they would represent. Each side had 15 minutes to present their case while three students in the class served on the jury and evaluated all the evidence.
And in case you're interested in the verdict, after a strong showing by both sides, the jury unanimously agreed The New York Times was not guilty.