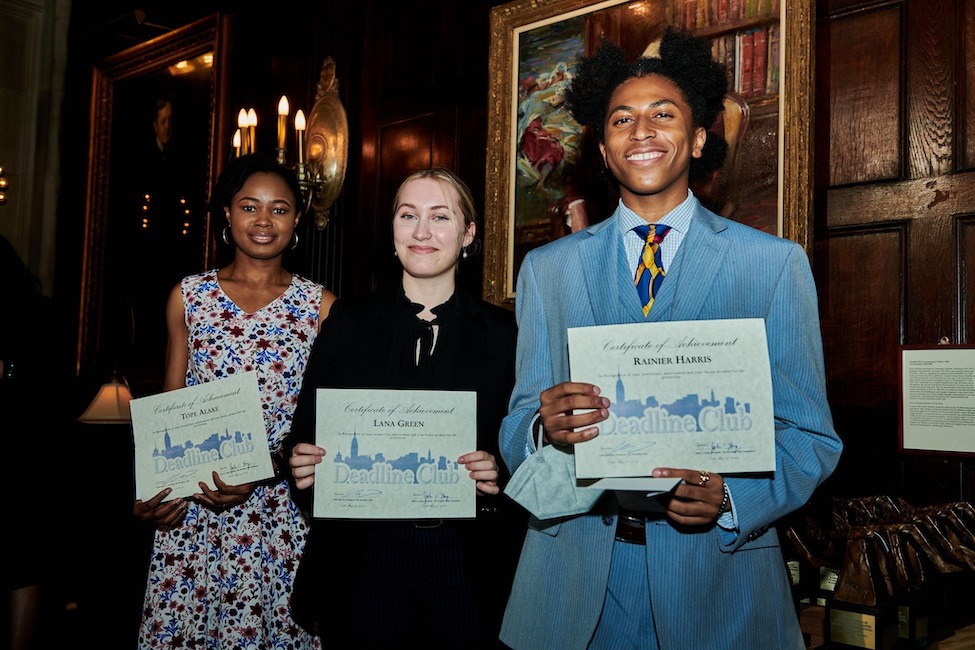 Applications for the Deadline Club scholarship are due March 26th. Last year the club disbursed six merit-based scholarships of $2,500 each. The number and size of scholarships available this year is yet to be determined.
The competition is open to undergraduate and graduate students enrolled in journalism or journalism-oriented communications programs within 50 miles of Columbus Circle in New York City. Recipients will be determined by a panel of journalism and communications professionals and educators. They're looking for students who have demonstrated, through scholarship and practice, "a potential to contribute to the highest standards and goals of the craft," according to the scholarship webpage.
Those who will be enrolled in such programs by September of this year are welcome to apply. That includes seniors in high school and students entering graduate school next fall.
Recipients will also receive a full year membership to the Deadline Club or another SPJ chapter.
The Deadline Club has several hundred members. Its stated mission is to uphold "freedom of the press and journalism's highest professional and ethical standards," and offers career development and training.
Potential applicants can explore the application process and apply here.